Sputnik has discussed this issue with Francis Perrin, a Senior Research Fellow at IRIS, the French Institute for International and Strategic Affairs.
Sputnik: Poland's state-run gas company's board director has said that LNG from the United States will be almost 30% cheaper than gas imported from Russia, is that really the case?
Francis Perrin: We do not know all the commercial terms of this deal. If this is true, it means that the US company made really great efforts in order to get a stake of the European market.
Sputnik: Poland has stated that American gas will be cheaper, however, has not published the actual value of the deal, notwithstanding what you've just said, why do you think the American gas company has not actually released its pricing of LNG?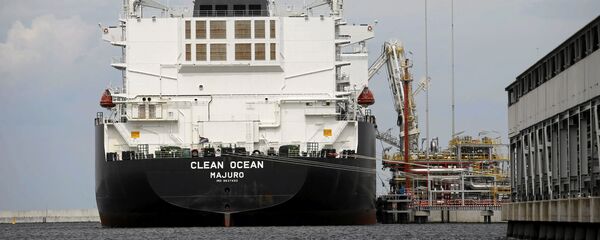 18 October 2018, 14:55 GMT
Francis Perrin:
In gas contracts, including LNG contracts, you often have confidential provisions. These contracts are not totally in the public domain. It's, of course, the privilege of the two companies concerned to say well we're saying something about the volumes, we're saying something about the price, or we're speaking only about the volumes and not about the price because it's commercially sensitive.
READ MORE: Denmark Deciding Nord Stream 2's Fate
It's part of commercial strategies to disclose or not to disclose data linked to commercial terms in gas and more generally in energy contracts.
Sputnik: France's recent studies have stated that American LNG is significantly more expensive than Russian gas which is the cheapest option for Europe, in what ways can Poland actually benefit from this deal?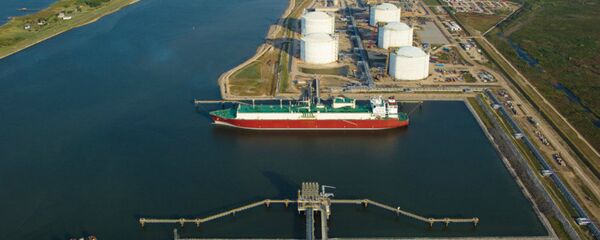 17 October 2018, 17:02 GMT
Francis Perrin:
There is no doubt that generally speaking Russian gas coming to Europe is cheaper than US LNG, that being said, in terms of advantages from Poland's viewpoint, there are two of them. The first one is diversification of gas supplies. Countries which are gas importers or energy importers are sometimes ready to pay a premium in order to get a greater degree of gas or energy security, which means to increase the number of your gas suppliers.
There is another issue which is at stake as far as Poland is concerned. It's, of course, the Poland-Russia relationship. For Polish authorities, the fact that their national company and their country will be able, over time, to reduce its reliance on Russian gas and Gazprom is something which is worth enough in order to pay a higher price as compared to the average price of Russian gas delivered to Europe by the gas line.
Sputnik: We know that in recent weeks there was a discussion between President Donald Trump and the president of Poland with regard to this new military base that had been discussed to be established within the sovereignty of Poland, do you think this has got something to do with the negotiations and how does the US really benefit from this deal anyway?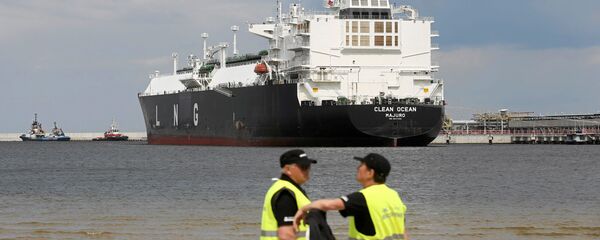 17 October 2018, 06:35 GMT
Francis Perrin:
There is definitely a link between what you've just said and the contract between the national oil and gas company of Poland and American Venture Global LNG. PGNiG is also negotiating with another US company in order to import gas by 2022 or 2023 in order to diminish its reliance on Russian gas. So it's clearly part of a strategic vision in Warsaw and in Washington. It's clear. As far as the US interest is concerned, first, US companies see an opportunity to get a stake, a share of the European gas market.
READ MORE: No More American LNG in China: Beijing Deals 'Serious Blow to US Energy Sector'
This market is not as interesting as the Asian gas market because you do not have the dynamics of growth in this market. European Union gas demand is more or less stable or slightly declining since the beginning of this decade, but it's a huge market; it's a mature gas market and in the future, there will be a call for more imports as European domestic gas production will be reduced in the North Sea and the Netherlands.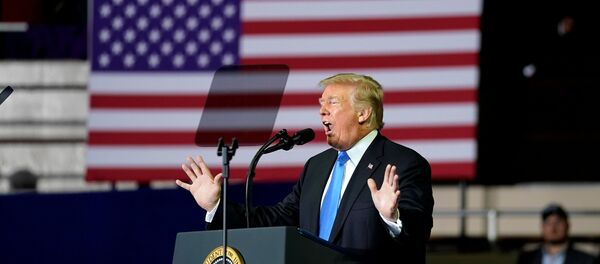 15 October 2018, 20:57 GMT
The second issue as far as the US is concerned is to compete with Gazprom and with Russia. We know well that the relationship between Russia and the US is a little delicate, to say very diplomatically, for some time and there is, of course, strategic battle between these two countries; and gas and energy, more generally, is part of this strategic battle and the export of LNG is one of the US weapons against Russia.
When you are a gas importer, either a company or a country, you look at two key issues: gas security and the price, political issues and economic issues. Political issues are very important because we are concerned about gas security, energy security which is something which is strategic for every country in the world. It does not mean that because something is strategic you will pay a price that's tremendous. So there's always compromise to be made between commercial and economic issues on one hand, and strategic and political issues on the other. Clearly, the price of US LNG, the average price as of today, is the principal impediment to greater US  LNG exports to Europe.
The views expressed in this article are solely those of Francis Perrin and do not necessarily reflect the official position of Sputnik.