Canadian fighter jets stationed in Romania have intercepted a Russian military aircraft that was approaching NATO airspace over the Black Sea, the Defense Ministry said in Ottawa, The Canadian Press reported.
A pair of CF-18s was scrambled on Thursday after a Russian Su-27 fighter jet was spotted flying close to the border of Romania, where five NATO fighter planes and 135 military personnel are currently stationed.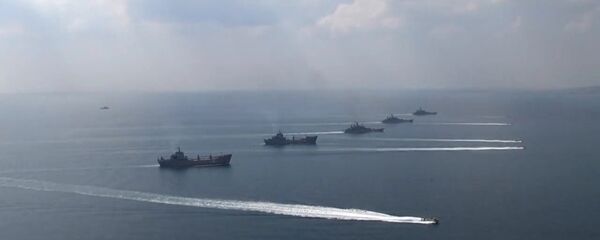 According to the Defense Ministry's statement, the Canadian pilots shadowed the Russian Su-27 until it left the area.
The Russian Defense Ministry has not yet commented on the incident, but in the past it has repeatedly stated that all flights by Russian military aircraft are made fully in line with international law.
Last week, Russia spotted 21 foreign spy planes near its border, while Russian aircraft were scrambled five times to intercept the aircraft.
During a July 2016 NATO summit in Warsaw, allies agreed to deploy four multinational battalions to Estonia, Latvia, Lithuania and Poland. 
READ MORE: Russian Military Denies Interception of Russian Su-24 Bombers Near NATO Airspace
Moscow has warned the United States and its NATO allies that amassing troops and weapons on Russian borders is provocative and may disturb regional and global stability.
NATO has been boosting its military presence in Eastern Europe since 2014, when the alliance accused Russia of annexing Crimea and meddling in the war in eastern Ukraine's Donbass region.