"By admitting the murder of opposition journalist within the Istanbul consulate… Riyadh wants to avert damage to its relations with Western countries, whose response reflects their politics of double standard," Sandor said.
The comment was made after on Saturday Saudi Arabia's public prosecutor said that Khashoggi died in the diplomatic mission on October 2 in a fight with people who came to Istanbul to rendition him.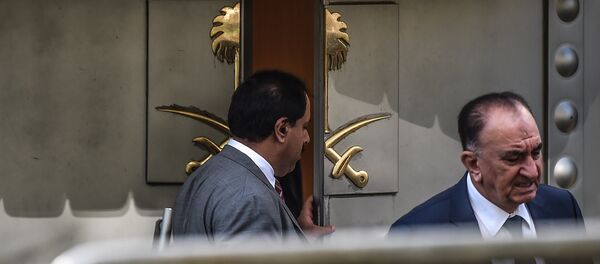 20 October 2018, 17:16 GMT
US President Donald Trump said he believed the Saudi account of the events leading to the journalist's death and called the admission a "big first step." He described Riyadh as a great ally in the region needed to offset Iran's influence.