With India having signed a deal to buy Russian S-400 missile systems, Washington has hinted to Delhi that it could get a waiver from the Countering America's Adversaries Through Sanctions Act (CAATSA) if it agrees to buy F-16 fighter jets from the US, The Indian Express wrote.
The report has not yet been officially confirmed by Delhi and Washington.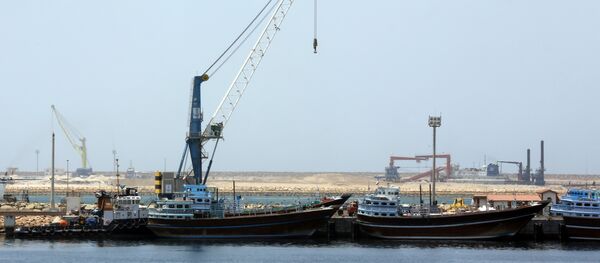 11 September 2018, 15:06 GMT
Unwilling to buy warplanes already in service with Pakistan, India has been taking its time to respond to Washington's overture, even though the issue of the $5 billion-plus S-400 deal was high on the agenda of the Friday meeting between India's Defense Minister Nirmala Sitharaman and her US counterpart James Mattis in Singapore.
The Indian Express has quoted its sources as saying that the offer of a CAATSA waiver in exchange for buying F-16 fighter jets was made earlier this month.
Sitharaman and Mattis met on the sidelines of the Association of Southeast Asian Nations Defense Ministers' Meeting Plus.
James Mattis is a vocal supporter of a CAATSA waiver for India, but the measure is apparently not to the liking of President Trump who said last week that India "is going to find out" the answer "sooner than you think."
According to US State Department officials, "there are no blanket waivers that will be issued for any one country," and any waiver under CAATSA "would require, among other things, countries to significantly reduce their reliance on Russian arms."
US officials told The Indian Express that President Trump will need a good deal with India to grant a CAATSA waiver.
Although the F-16 being offered to India is F-16 Block 70, which is far superior to Block 50/52 currently used by Pakistan, Delhi is not keen on buying a fighter aircraft which has been with Pakistan Air Force for nearly three decades.
Delhi also argues that F-16 would not be compatible with its domestically-produced Brahmos missiles.
During President Vladimir Putin's visit to India earlier this month, Moscow and New Delhi signed a contract on the sale of more than $5 billion worth of S-400 air defense missiles to India.
READ MORE: India Not to Cut Ties With Russia as Trump Vows 'Swift' Response to S-400 Deal
The announcement of the deal faced the opposition of some other countries, in particular, the United States, with US President Donald Trump pledging to respond to the step "very soon."
US government officials have previously warned that India could face secondary sanctions if it goes ahead with its decision to purchase S-400 systems from Russia.
India has deemed the purchase as necessary for national security, while hoping for a US waiver under CAATSA.