Sputnik discussed the issue with Nawar Kassomeh, a teaching assistant in politics and IR PhD (ABD) at Lancaster University.
Sputnik: Is there any connection between the recent resignation of Macron's Interior Minister and these investigations or is this merely wild speculation, in your opinion?
Nawar Kassomeh: Earlier this month, Mr. Gerard Collomb resigned from his post as interior minister and was replaced by Mr. Christophe Castaner, one of President Macron's closest allies. A few days ago, the anti-corruption police raided Jean-Luc Melenchon's home and his party headquarters and seized computers, phones, and hard drives.
20 September 2018, 02:45 GMT
Leftist militants should be worried about the President Macron government's assault! By seizing computers, hard disks, mobile phones, and files from Mr. Melenchon's home and his party's headquarters, the French government of Mr. Macron now has access to all the strategic plans of France Insoumise as well as data, names, and personal information concerning sympathizers, supporters, militants, and members of La France Insoumise. This is very appropriate as a Machiavellian strategy, but it does not fit in a "democratic" state.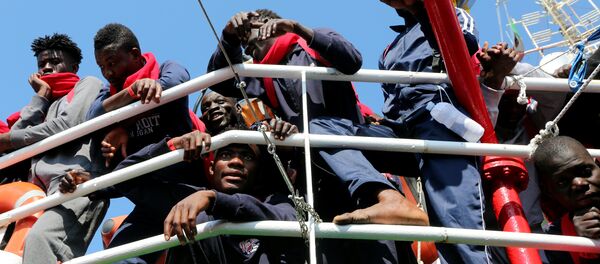 27 September 2018, 05:42 GMT
READ MORE: French Court Tightens Charges Against Le Pen Over Misappropriation of Funds
Sputnik: What is your take on the investigation into the use of funds by Jean-Luc Mélenchon's party?
Nawar Kassomeh: Behind this aggressive move, there are accusations that Mr. Melenchon used EU funds for European Parliament assistants, to pay staff for work carried out in France. In addition, they are also probing allegations of irregularities in his 2017 presidential campaign accounts.
Nevertheless, these accusations and allegations against Mr. Melenchon and his party seem shaky and weak and has no solid foundation. This means that the investigation is political rather than judicial! And it is clear that the only aim of this saga is to defame Mr. Mélenchon and to decrease his popularity. 
Despite the hostile media campaign that has accompanied the raids and the investigation, Mr. Melenchon was able to move quickly and confidently to counter-attack. In a press conference last Friday, Mr. Melenchon pointed out that although France insoumise was eligible to claim 8 million euros of public funds during his campaign, it only claimed 6 million. He added his party spent less money than all other candidates, even though his presidential campaign lasted more time. Moreover, he accused President Macron of being behind this investigation.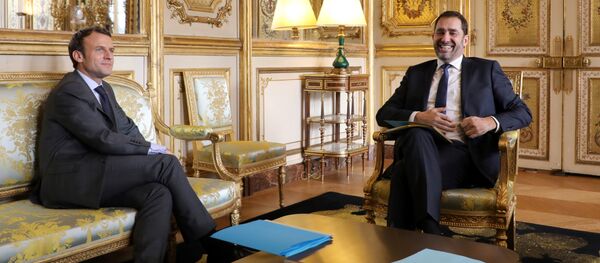 16 October 2018, 07:35 GMT
Mr. Melenchon has a lot of enemies within the French political elites. He has repeatedly criticized the NATO and American domination. Moreover, Melenchon is currently the main rival of President Macron, he and Mrs. Le Pen are probably the only French politicians who are trying to challenge the French political system, and he is precisely the only option left for the poor voters in France.
It is still weird to carry out such an aggressive investigation for a relatively small amount of money; while of the French rich and moguls live in Switzerland and (elsewhere in) Europe to avoid paying millions and even billions in taxes.
Politics, as we all know, requires money, a lot of money and without it, a candidate or a political party cannot function. In the interim, keeping this kind of so-called anti-corruption allegations as a strategy of the powerful elites to silence opposition leaders is not democratic, because it means that only those who can get more money, who can receive the blessing of the financial and political elites, and who have the support of the mainstream media like Mr. Macron can gain in the elections. Thus, by carrying out this kind of attack, the French system is bluntly telling that any 'outsider' such as Mélenchon or even Mrs. Marine Le Pen has no right to deal with money or to access public funds!
The current allegations against Mélenchon remind us of last year's raid against the National Front (FN) headquarters and remind us also of François Fillon's scandal during the last French presidential election. Mr. Fillon was leading the polls, but a "well-timed" scandal led to his elimination from the presidential election race and paved the way for the mysterious rise of the current French President Emmanuel Macron.
READ MORE: Radio France Lodges Complaint Against Ex-Presidential Candidate Melenchon
Sputnik: What do you make of the timing of this investigation? The probe comes at a time when President Macron's approval rating has been decreasing, can this investigation boost President Macron's chances for reelection?
Nawar Kassomeh: One might ask! There is no presidential election anytime soon. So why did "they" attack Melenchon now? To answer this question, we need to take a closer look at the current situation of president Macron's popularity.
Mr. Macron has lost a lot of popular support since assuming the presidency in May 2017. In fact, a survey made by "Europe Elects" last month showed that Melenchon was the most popular leader in France with 29% of people surveyed; whereas President Macron came second with 28%, followed by François Bayrou and Marine Le Pen, who both came in third with 26%.
Sputnik: In your opinion, how will these investigations — and raids — affect their chances in the next election? How are their voters likely to react?
Will this investigation be enough for Macron to secure another term or to improve his popularity? The answer is most likely no. The allegations are weak and might instead generate more support and sympathy toward Mr. Melenchon. In the meantime, President Macron's popularity is decreasing because of his internal policies, as more people are driven below the poverty line and the French people, in general, feel that their spending and purchasing power is eroding. Those people who are disappointed in Macron's policies will automatically look for Melenchon and other candidates such as Mrs. Le Pen as an alternative.
However, despite his rising popularity. I think neither Jean-Luc Mélenchon nor Marine Le Pen has a good chance to become president, because they are dividing the votes of those who aim to change the system in the first presidential election round and they are not able to unite their voters in the second round against the system's candidate. These "outsiders" (Le Pen and Melenchon) need to create an "unholy alliance" similar to mainstream parties who have endorsed any mainstream candidate (Chirac, Sarkozy, Holland, and Macron) that will face a Front National candidate in the second French presidential election round (Jean-Marie then his daughter Marine Le Pen). In my opinion, neither Melenchon nor Le Pen is ready to do that.
The views and opinions expressed by Nawar Kassomeh do not necessarily reflect those of Sputnik.