US President Donald Trump believes that "obviously there's been deception, and there's been lies" concerning Saudi authorities' explanation of the death of journalist Jamal Khashoggi, according to The Washington Post.
The newspaper also cited several sources as saying that his son-in-law and adviser Jared Kushner's close relationship with Saudi Crown Prince Mohammed bin Salman "has become a liability and left the White House with no good options."
READ MORE: US Democrat Claims Kushner Might Have Delivered Hit List to Saudi Crown Prince
One of the sources said that Trump is "annoyed by a sense that he was blindsided and by what he sees as Kushner's misjudgment" and that many in the US administration hailed the fact that Kushner had recently been sidelined due to the Khashoggi case.
Another source voiced concern that the close relationship between Kushner and the Saudi Crown Prince "was not enough to provide guardrails against the killing and now leaves the administration vulnerable to criticism that the United States is beholden to the Saudis."
According to the sources, although Trump is "particularly sensitive about the unpleasant optics of the situation," it is still unclear whether or not he will take any steps on the matter.
READ MORE: Germany Rethinks Weapons Sales to Saudi Arabia Over Jamal Khashoggi's Death
Touching upon Riyadh's statement on Khashoggi's death, Trump said earlier that "I'm not satisfied until we find the answer," and that anti-Saudi sanctions could be an option.
At the same time, he made it clear that halting an arms deal with Riyadh would "hurt us more than it would hurt them," also saying that it was "possible" that the Saudi Crown Prince hadn't been told about the killing of Khashoggi.
The US President's remarks came after Saudi authorities announced on Friday that a fistfight had broken out between Khashoggi and people who met him in the Saudi Consulate in Istanbul on October 2, an altercation which finally led to his death.
READ MORE: US Not to Change Logistical Support for Saudi-led Operations in Yemen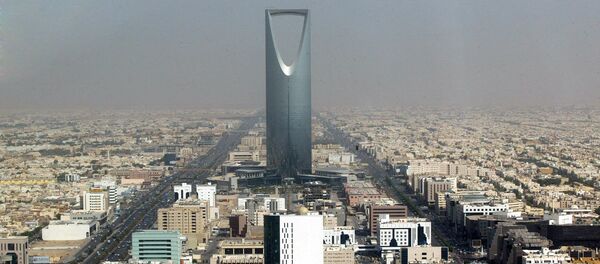 14 October 2018, 11:08 GMT
The authorities added that 18 Saudi nationals had been detained, and that intelligence chief Ahmad Assiri and senior aide to the Saudi crown prince Saud al-Qahtani had been sacked over the incident.
The White House responded by stating that it will "closely follow the international investigations into this tragic incident and advocate for justice that is timely, transparent, and in accordance with all due process."