"I support the stop of any military equipment deliveries to Saudi Arabia for that moment. The interesting question is: what comes next? Usually, when regimes cross a certain border with their aggressive policy, Western countries demand 'severe consequences,' ask for 'punishment' and wait some weeks or months. After that, they go back to daily business. I predict the same procedure for the German government in that case," the Alternative for Germany (AfD) party's spokesman in the parliament's Defense Committee Rudiger Lucassen stated on Monday.
He added, nevertheless, that there were measures that the German authorities could take as part of a fight against the kingdom's inhuman policies.
READ MORE: CCTV Clip Shows Khashoggi's Alleged 'Body Double' in Identical Clothes — Reports
"Saudi Arabia supports radical institutes abroad, like the so-called King Fahd Academy in Bonn, Bad Godesberg [district], with remote offices in Berlin. The government should revoke the license for that Academy with very close ties to extreme Islamists," Lucassen suggested.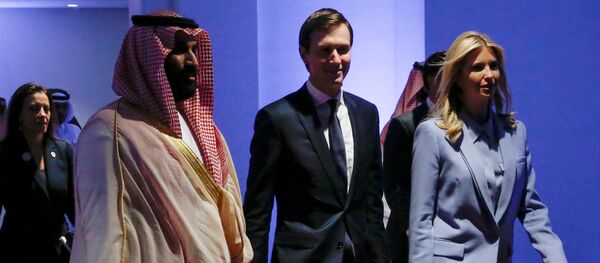 22 October 2018, 14:30 GMT
The spokesman's comments come following German Chancellor's Angela Merkel statement made on Sunday that arms exports to Saudi Arabia were impossible taking into account the circumstances surrounding the death of Saudi journalist Jamal Khashoggi, who died as a result of a brawl in the Saudi consulate in Turkey's Istanbul.
Khashoggi, known for his criticism of Saudi policies, has recently been working as a columnist for The Washington Post. The journalist was last seen entering the Saudi consulate in Istanbul on October 2. Following more than two weeks of denials, Saudi Arabia admitted on Friday via state television that the journalist had been killed in a fight inside the consulate. According to Riyadh, 18 people had been arrested over their involvement in the incident.
The views and opinions expressed by the speaker do not necessarily reflect those of Sputnik.