French Senator Philippe Bonnecarrere has signaled Europe's readiness to see Iran connected to the international payment system SWIFT ahead of another round of US sanctions against Tehran, according to the Iranian news agency Press TV.
The continent wants "to have at least one Iranian bank remain connected to the international banking system through [Belgium-based financial messaging service] SWIFT to keep up commercial relations on goods or services that are not subject to sanctions," Bonnecarrere said.
READ MORE: Berlin: EU Has to Form 'Independent SWIFT' to Protect Firms From Iran Sanctions
The statement came after US Treasury Secretary Steven Mnuchin announced that his department is negotiating with SWIFT on Iran's possible disconnection from the global financial messaging service.
Earlier, US Secretary of State Mike Pompeo said that the upcoming US sanctions against Tehran would fundamentally change other countries' economic cooperation with Iran.
At the same time, he did not clarify whether or not Washington would punish the management of the SWIFT payment system if it keeps working with Iranian banks.
READ MORE: US Lawmakers Urge Treasury Dept. to Cut Off Iran From SWIFT — Letter
Pompeo spoke as The Financial Times reported that France, Germany and the UK, all signatories to the 2015 nuclear deal with Iran which the US withdrew from in May, are "frustrated that they have not been able to convince the Trump administration to take a softer line on SWIFT."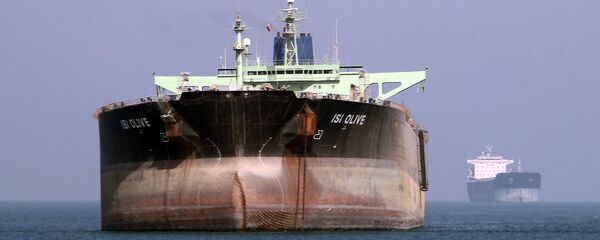 10 October 2018, 07:27 GMT
In late August, a group of US senators urged the US Treasury Department to cut off Iran's financial institutions from SWIFT. They insisted that maximum pressure from the Trump administration's  campaign against Iran will not succeed if the Iranian government remains connected to this international payment system.
On May 8, the US withdrew from the Iranian nuclear deal, also known as the Joint Comprehensive Plan of Action (JCPOA), and re-imposed sanctions against Tehran and any country doing business with Iranian companies.
The first batch of US economic restrictions took effect in August; while more sanctions targeting Iran's oil and banking sector are expected to come into force on November 4.