"In light of Japan's position on territorial rights to the Takeshima Islands, such actions are unacceptable. We strongly protest this. Despite the fact that Japan previously sent protests and called for the cancellation [of visits], it is extremely unfortunate that the trip took place, and we demand to prevent reoccurrence of those," the ministry said in a statement.
READ MORE: Japan Eyes Supersonic Glide Bombs to Protect Disputed Islands from China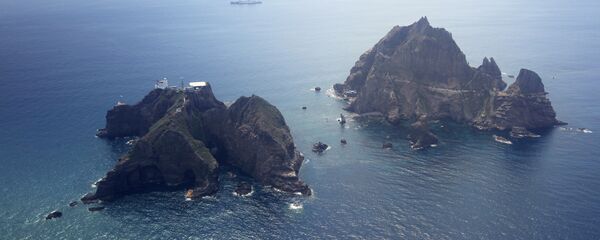 Earlier in the day, a group of 13 South Korean lawmakers visited the islands. One of the parliamentarians said on Facebook that the purpose of the trip was "to form a correct understanding of history" and an attempt to refute the provisions of the Japanese school textbooks that the Islands were part of the territory of Japan.
The Liancourt Rocks islands, also known as Dokdo and Takeshima, have been administered by South Korea since 1954, but Japan disputes Seoul's sovereignty over the territory.