The agreement on holding such consultations was reached during the North-South summit held in the North Korean capital of Pyongyang in September.
During the Friday negotiations the parties are going to discuss initiatives on formation and work of a joint military committee as well as the joint search for the remains of soldiers killed during the 1950-1953 Korean War in the demilitarized zone.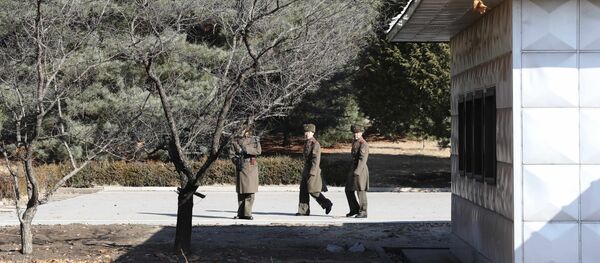 1 October 2018, 06:09 GMT
The North Korean delegation will be headed by Lt. Gen. An Ik San while the South Korean by Maj. Gen. Kim Do-gyun.
READ MORE: South Korea's Moon Believes North Korea Changing Under 'Humble' Kim — Report
The situation on the Korean peninsula has significantly improved in 2018, with North Korean leader Kim Jong Un and South Korean President Moon Jae-in having held several meetings. In June, Kim also reached an agreement with US President Donald Trump, stipulating that North Korea would make efforts to promote complete denuclearization of the peninsula in exchange for US-South Korean military drills' freeze and a potential removal of US sanctions.