"Now our Patriarchate is solving the Ukrainian church issue on the basis of the right that was given to it by the canons of the Ecumenical Councils. They are obligatory for all Orthodox people," Ecumenical Patriarch Bartholomew of Constantinople said at a meeting with the Greek diaspora in Istanbul on Sunday.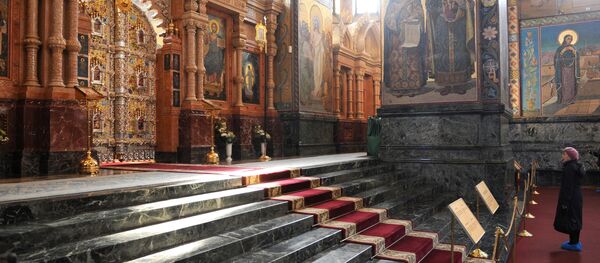 15 October 2018, 16:49 GMT
He stated that the Patriarchate of Constantinople struggles to save Orthodoxy from the danger of nationalism and to preserve the world culture of Orthodoxy.
Patriarch Bartholomew also stressed that whether "our Russian brothers like it or not, sooner or later they will follow the decision that the Patriarchate of Constantinople will take because they have no choice." 
READ MORE: Russian Orthodox Church Demands Apology From Constantinople Amid Schism
Earlier in October, the Synod of the Constantinople Patriarchate announced that it would proceed to granting independence to the Orthodox Church in Ukraine, which is currently split into three major churches — the Ukrainian Orthodox Church (UOC) of Moscow Patriarchate, the non-canonical Ukrainian Orthodox Church of Kiev Patriarchate (UOC-KP), which was created after the collapse of the Soviet Union, and the so-called Ukrainian Autocephalous Orthodox Church.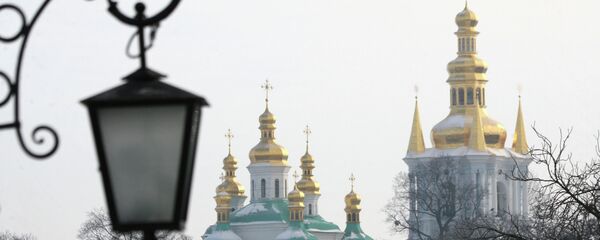 16 October 2018, 02:03 GMT
The Synod announced that it had lifted the anathema from the heads of the two non-canonical churches that had been excommunicated by the Russian Orthodox Church for schism. The Constantinople Patriarchate also revoked its decision to transfer the Kiev archdiocese to the jurisdiction of the Moscow Patriarchate, which dates back to 1686.
The synod's decision has been welcomed by Ukrainian President Petro Poroshenko, who seeks to establish a single independent church in the country.
On October 8, the Holy Synod of the Russian Orthodox Church decided to completely "break the Eucharistic communion" with the Patriarchate of Constantinople. The Moscow Patriarchate called Constantinople's decision the "legalization of schism," saying that it would have catastrophic consequences and would affect millions of Christians in Ukraine and other countries. The Moscow-affiliated Ukrainian Orthodox Church said that the synod's decision was a hostile act, interfering with the Ukrainian church's affairs, and threatened the Constantinople patriarch with anathema.