According to the decree, published on the Kremlin website, the Russian government is tasked with "designating a list of individuals and entities against whom the special economic measures will be imposed" as well as outline the specific details of the restrictions.
READ MORE: Anti-Russia Sanctions Should Not Harm Small, Medium Businesses — Italian PM
The decree envisions that the measures can be canceled if Ukraine revokes its sanctions against Russian nationals and companies.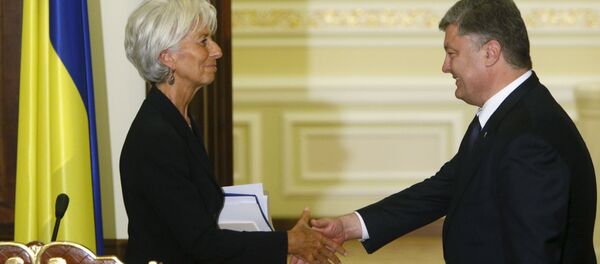 16 October 2018, 14:39 GMT
In 2017, Ukrainian President Petro Poroshenko enacted the decision of the National Security and Defense Council of Ukraine to expand the list of sanctioned Russian individuals and legal entities, including Russian banks and IT companies, and to extend the duration of these sanctions. 
Kremlin spokesman Dmitry Peskov, in his turn, said Moscow regarded Kiev's decision to expand the sanctions as another manifestation of an unfriendly and short-sighted policy against Russia.