US President Donald Trump has reportedly told French President Emmanuel Macron that he is ready to put pressure on Israeli Prime Minister Benjamin Netanyahu in order to facilitate the peace plan between Israel and Palestine, Israel's Channel 10 news correspondent Barak Ravid wrote on Axios.
Citing Western diplomatic sources briefed on the meeting between the two presidents during the UN General Assembly, Ravid reports that Macron asked Trump why he only pressures Palestinian leader Mahmoud Abbas and not the Israeli leader as well.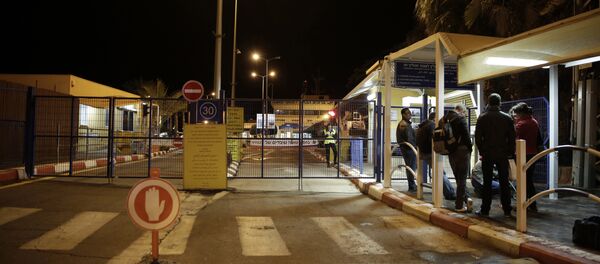 21 October 2018, 10:03 GMT
As the two discussed the Israeli-Palestinian issue, Macron reportedly observed that Netanyahu is not interested in moving on with the peace plan because "he loves the status quo." Trump reportedly agreed on that observation.
However, Trump responded by saying that he put pressure on Palestinian side because they "don't want to talk to the US peace team," which he found unacceptable, but he is also willing to put pressure on Netanyahu when the moment comes, Ravid reports.
"I can be as tough with Bibi as I have been with the Palestinians," the diplomats quoted Trump as saying.
According to the sources, Trump noted that the US has given Israel a lot, including moving the US embassy to Jerusalem and providing a hefty sum of $5 billion in military aid every year. However, Ravid notes that the president exaggerated this figure, which in reality is only $3.8 billion.
This is the first time Trump has reportedly talked about putting pressure on Netanyahu, who is widely perceived to be one of Trump's closest allies.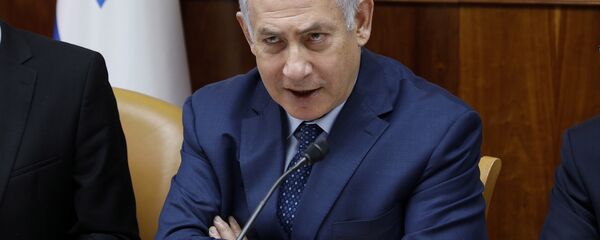 14 October 2018, 18:01 GMT
Three days after his reported conversation with Macron, Trump met with Netanyahu and announced his support for a two-state peace solution for Israel and Palestine, Axios reports. During the same meeting with the Israeli prime minister, Trump reportedly announced he will present his own peace plan in a span of two to four months.
The White House neither denied nor acknowledged the report.
"The president believes that Prime Minister Netanyahu is committed to pursuing a comprehensive and lasting peace between Israel and the Palestinians," a White House official commented, according to Axios.