On Saturday, US President Donald Trump announced the country's withdrawal from the INF treaty over the alleged Russian violations of the agreement.
"The destruction of the INF Treaty is aimed at moving the relevant class of US weapons to the territory of potential and, maybe real, enemy. That is primarily Russia and, secondly, China," Kosachev told the Rossiya 24 broadcaster on Sunday about Trump's decision.
READ MORE: Prof Explains Why Trump's Vow to Exit INF Treaty 'Focused in Part on China'
The lawmaker described the US possible invitation for the further talks on the issue as a deceit.
Kosachev pointed out that Russia should respond to specific steps of the United States after the exit from the treaty, not to the withdrawal itself.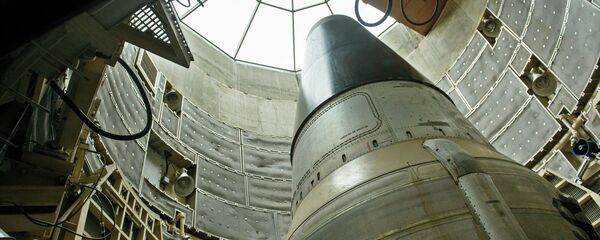 20 October 2018, 23:25 GMT
From the lawmaker's point of view the United States had been preparing for the withdrawal from the INF treaty since 2014.
He noted that the US claims about alleged Russian violations of the treaty were absolutely unfounded.
"The United States continues these games because the real aim of these moves is not to detect Russian violations and make Russia stick to the treaty, but to destroy the agreement using contrived pretexts," Kosachev added.
The INF Treaty was signed in 1987 by former President of the Soviet Union Mikhail Gorbachev and then-US President Ronald Reagan, who agreed to destroy all cruise or ground-launched ballistic missiles with ranges between 500 and 5,500 kilometers (310 and 3,400 miles).