In a bid to prevent people with a history of child sexual abuse from entering the country, the Indian government has decided to introduce a questionnaire for visa applicants and seek a declaration of their criminal history.
READ MORE: Swedes Cringe as Feminist Theater Teaches Schoolkids About Female Genitalia
"It has now been decided that an appropriate questionnaire and a declaration will be incorporated in the visa application form which will have to be filled up by visa applicants", Women and Child Development Minister Maneka Gandhi told the media.
Gandhi took to Twitter to thank her cabinet colleague Home Minister Rajnath Singh for considering and accepting her ministry's request on the issue.
I am very pleased to inform you that our request to revise the Visa Application process for foreign nationals travelling to India to declare any criminal record, in view of prevention of sexual abuse of children, has been accepted.

— Maneka Gandhi (@Manekagandhibjp) October 22, 2018
​READ MORE: Campaigners Brand Amazon's Sales of 'Child-Sized' Sex Dolls as 'Ridiculous'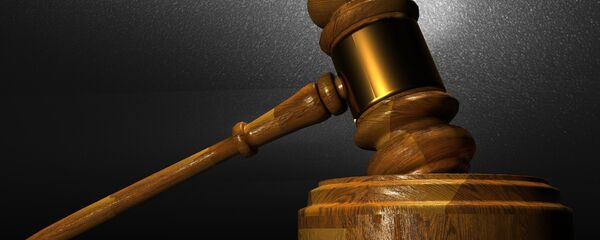 19 October 2018, 03:08 GMT
"Lately, India has been projected as a safe haven for sex tourists and obvious victims in this syndicate has been the minor children. We hope that this initiative will certainly help create a resistance but it will have to be backed by other proactive steps like curbing the pornographic circulation and stalling the trafficking circuit in South Asia," Komal Ganpati of Jovita, an organization working in the field of child protection and care told Sputnik.