Sputnik spoke to the Political Commentator, Marcus Stead for more insight on the issue.
Sputnik: Is this it then Marcus… Is a no deal pretty much certain then?
Marcus Stead: Well it's going to be an interesting week for Theresa May. First of all because 48 letters from backbench conservative MPs need to be submitted to the 1922 committee to trigger a leadership contest and as I said on this station over the summer the timing is very important, because if a leadership contest is triggered and Theresa May survives it, they cannot then trigger another contest for a year.
That said, the magic figure of 48 we do seem to be very close to it and there's about a 50-50 chance it could be reached by Wednesday this week. Now the Chequers deal; it's been clear for some considerable time now that any deal based loosely on Chequers would probably not get through parliament at all and even if it did it would only be with the help of Labour MPs which would also undermine Theresa May's position and make it highly precarious.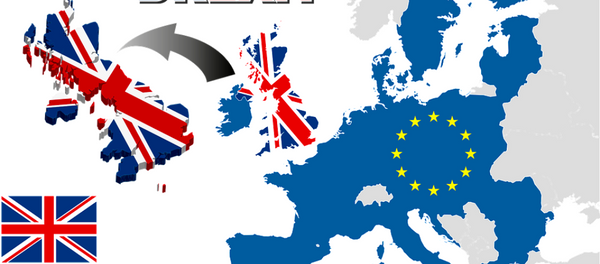 22 October 2018, 13:47 GMT
As you say, it does look like we're looking at no-deal and one thing to be clear about is that if there is no deal, and this is a story that was missed last week, under Section subsection 4 of the Withdrawal Act, the government would just lay down a motion in neutral terms which is unamenable and Brexit would still proceed.
Sputnik: The Irish border issue remains the sticking point, with failure to agree on measures to prevent a hard border throwing the timetable for reaching a Brexit deal into serious doubt. What approach should Britain take to deal with this problem?
Marcus Stead: Well Northern Ireland staying inside the customs union will clearly not be acceptable to the DUP. A hard border would not be acceptable to anyone and leaving the customs union is essential if Brexit is to be a success, because membership of the customs union would hugely hamper our abilities to form trade deals with the wider world.
Let's ask ourselves this; are we seriously being asking to believe that in 2018 a website or an app could not be developed so haulage firms couldn't fill out a simple form and that along with occasional customs checks at say supermarkets, warehouses and so on would surely solve this issue. This is being weaponized as an issue.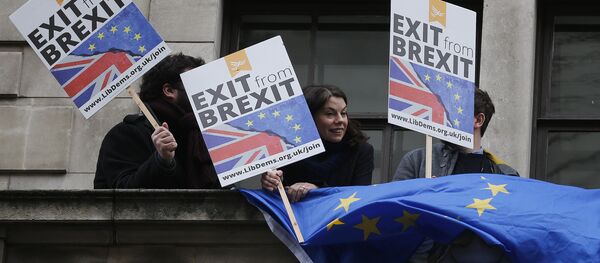 21 October 2018, 10:28 GMT
Joining EFTA would allow us to stay in the single market whilst leaving the customs union and its looking more and more likely that we are going to head down that road. In the event of a no deal, it's likely there will be a private members bill in parliament for EFTA EEA membership. Solutions can be found between that and the technology I've just explained, it's got to be both the political will is there and it must stop being weaponized.
Sputnik: For weeks now we've been looking at what effect Brexit will have on the prime minister's legacy. What effect will this have on her personal legacy and position in the party and moreover the commons?
Marcus Stead: It's a question of when rather than if Theresa May is forced to resign and the most reliable rumors I'm from inside the Conservative Party is that if there is a leadership, and as I say we should know by Wednesday when the 1922 committee meets, there would not be a long contest.
It does seem likely that they would put David Davies forward as a compromise candidate. He would become the interim prime minister for a year because David Davies is going to be 70 next year; he would lead the country through the Brexit process and would then stand down in the autumn for someone younger.
Theresa May, her reputation as Prime Minster is now very much the same it was when she was Home Secretary, somebody who is dithery, indecisive and someone who has this demeanor of  'Trust me, I know what I'm doing' but when push comes to shove we can't really trust her and there is no coherent plan.
Views and opinions expressed in this article are those of Marcus Stead and do not necessarily reflect those of Sputnik.