The special report, released Tuesday, warned of foreign interference in democratic processes and suggested action to counter false online narratives.
"The government's response to our interim report on disinformation and 'fake news' is disappointing and a missed opportunity," Committee Chair Damian Collins said in a statement.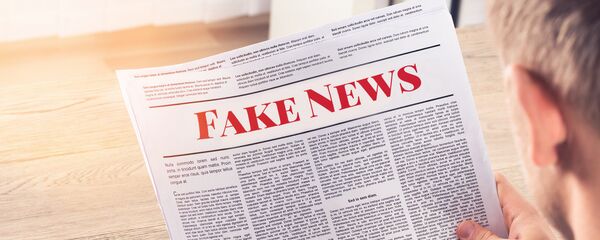 22 October 2018, 23:15 GMT
He cautioned that the cabinet's argument it had no evidence of successful use of fake news by foreign actors only delayed "desperately needed announcements" on harmful social media content.
"The government's response gives us no real indication of what action is being taken on this important issue," Collins added.
UK Prime Minister Theresa May accused Russia last November of publishing fake news and photo-shopped images in order to "sow discord" in the West and "undermine" democratic institutions. Russia has repeatedly denied such accusations.
READ MORE: China Launches Special Online Source to Track Down Fake News