In particular, Trump told the USA Today newspaper on Monday that Khashoggi's death was a "plot gone awry." The US president added that the killing of Khashoggi was foolish and stupid but he still refuses to freeze arms sales to Saudi Arabia.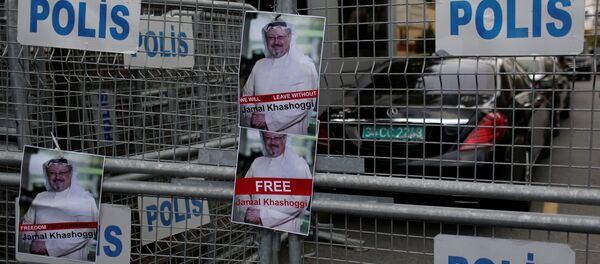 23 October 2018, 01:48 GMT
Saudi authorities last week confirmed that Khashoggi was killed in a Saudi consulate in Istanbul earlier in October as a result of an interrogation gone wrong.
Trump told reporters earlier on Monday that more details about Khashoggi's death will be known within the next two days. CIA Director Gina Haspel is on her way to Turkey to take part in the US probe of the case, NBC News reported earlier on Monday.