Giuliani is in contact with Manafort's attorneys as Manafort is being questioned by prosecutors working for special counsel Robert Mueller. Manafort was convicted on corruption charges in a Virginia court in August and later pleaded guilty to similar charges in Washington, DC. He will be sentenced in February.
Manafort is talking with Mueller "about a lot of things, none of which are incriminating with regard to the president," Giuliani told Reuters this month. He said that Manafort lawyer Kevin Downing told him Mueller's team has met with the former campaign manager about six times.
"He's just telling me the conclusion that he's not in a conflicted position with us," Giuliani said, adding that Downing is not giving him details on Manafort's discussions with prosecutors.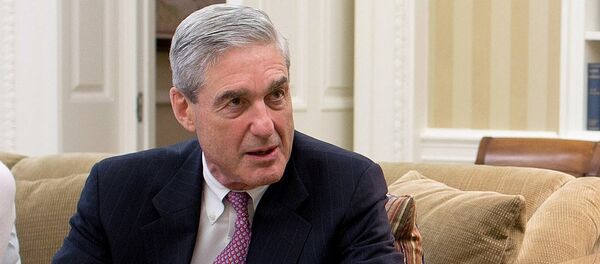 17 October 2018, 20:25 GMT
Giuliani and Downing are able to discuss such things under a "joint defense agreement," which exempts the two from typical attorney-client privilege rules that would forbid them from disclosing details about their clients to anyone.
Mueller is reportedly drafting a report detailing his findings in the probe that will be passed on to Deputy Attorney General Rod Rosenstein, who is effectively Mueller's boss, since Attorney General Jeff Sessions recused himself from the case.
Sputnik News reported earlier in October that Mueller is expected to release the key findings of his investigation shortly after the midterm elections.
On Friday, Politico released a report for which they spoke with defense attorneys working on the Russia probe and more than 15 "former government officials with investigation experience spanning Watergate to the 2016 election case."
The outlet's conclusion? Trump opponents who believe Russiagate could take him down "may be in for a disappointment."