"The gravity of events does not prevent us from acting responsibly. The government will protect human rights and peace, but taking into account the Spanish companies that operate in Saudi Arabia, and the Spaniards, who need to have the means to exist," Sanchez said, making it clear that Spain would not give up multi-million contracts for the supply of weapons to Saudi Arabia, including the construction of five corvettes.
Sanchez added that he also joins "the international public opinion in condemning the horrific murder of a journalist", and Madrid's position is clear: "the investigation of events, and all the responsible must be brought to justice."
READ MORE: Khashoggi's Possible Belongings Found in Car of Saudi Consulate — Reports
The Spanish prime minister's statement comes following earlier reports that the defense commission of the lower house of the Spanish parliament opposed the idea of making a proposal to the government to impose an embargo on military deliveries to Saudi Arabia.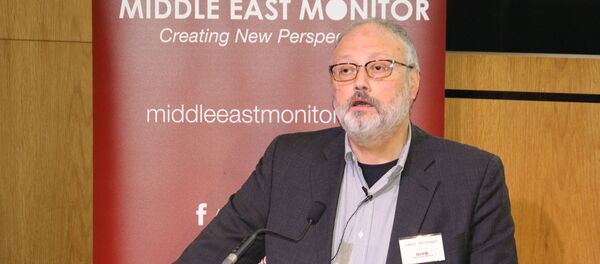 24 October 2018, 11:42 GMT
On Sunday, German Chancellor Angela Merkel said that arms exports to Saudi Arabia were impossible taking into account the circumstances surrounding the death of Khashoggi. Earlier on Wednesday, Belgian Deputy Prime Minister Alexander De Croo called for blocking the deliveries as well.
Khashoggi, known for his criticism of Saudi policies, had been working as a columnist for The Washington Post. The journalist was last seen entering the Saudi consulate in Istanbul on October 2. Saudi Arabia admitted on Friday via state television that the journalist had been killed in a fight inside the consulate. Riyadh has arrested 18 people over their involvement in the incident, while at least five Saudi officials have been dismissed as the Khashoggi case was gaining momentum.
READ MORE: Details of Khashoggi Murder Should Be Revealed No Matter Who Responsible — Tusk
Madrid and Riyadh currently have several major bilateral agreements, including contracts in the defense sector. According to Amnesty International watchdog, the Spanish government sold over $1 billion worth of weapons to Saudi Arabia between 2015 and 2017.
In July, Spain and Saudi Arabia concluded an over $2 billion contract on the building of five corvettes set to be delivered to Riyadh by 2022.