"In these times we have to unify, we have to come together and send one very clear, strong, unmistakable message that acts or threats of political violence of any kind have no place in the United States of America," US President Donald Trump said during a press conference at the White House.
READ MORE: US Secret Service Intercepts Suspicious Packages Addressed to Obama, Clintons
The US president further noted that the full weight of the US government would be deployed to investigate the suspicious packages sent to current and former high-ranking government officials."A major federal investigation is now underway," Trump told reporters.
"The full weight of our government is being deployed to conduct this investigation and to bring those responsible for these despicable acts to justice. We will spare no resources or expense in this effort."
Trump said his administration would release more information as it becomes available and as authorities get to the bottom of the incidents.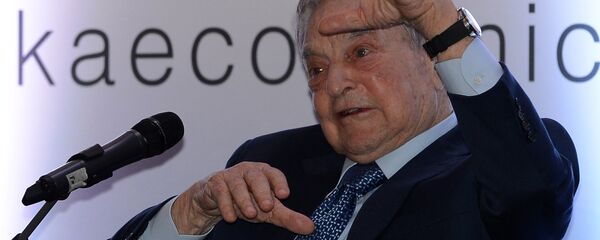 24 October 2018, 10:28 GMT
Trump added that he has been briefed by the Federal Bureau of Investigation, Department of Justice, the Department of Homeland Security and the US Secret Service on the incidents.
Over the last three days, US law enforcement officials have intercepted suspicious packages sent to leading Democrats, including former US President Barack Obama and former Secretary of State Hillary Clinton, as well as billionaire George Soros and CNN's offices in New York.