The incident was reported by Aircraft Spots, a Twitter account established to monitor the movements of US military planes, on Tuesday as the aircraft, identified as a T-34C, made its way over California's Salton Sea.
Aircraft Spots initially reported that the plane belonged to the US Navy before issuing a correction that revealed it actually belonged to the US Marine Corps. The plane is part of the 3rd Marine Aircraft Wing's Marine Fighter Attack Training Squadron 101 at the Marine Corps Air Station Miramar in San Diego.
​Maj. Josef Patterson, spokesperson for the 3rd Marine Aircraft Wing, told the Marine Corps Times that the drawing casts a dark shadow over the good deeds carried out by the US Marine Corps. However, he was unsure whether the pilot was an instructor or a pilot-in-training.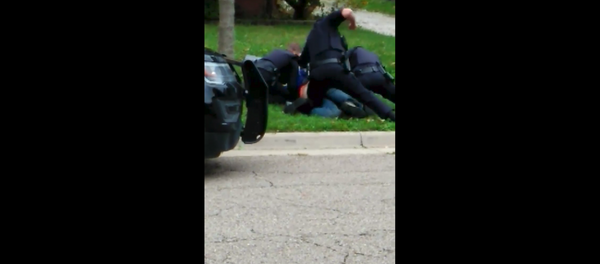 24 October 2018, 19:00 GMT
"I can say that an investigation is underway," he told the outlet.
An official statement released by the 3rd Marine Aircraft Wing goes on to stress that the investigation will "uncover the facts and circumstances" surrounding the unexpected appearance of the sky dong.
"The aircrew's chain of command are committed to maintaining an environment of professionalism, dignity and respect," the release, obtained by military site Task & Purpose, states. "The Marines and Sailors of 3rd Marine Aircraft Wing will perform at the highest levels expected of professional war fighters, and uphold our core values of honor, courage and commitment."
While the investigation is ongoing, netizens have taken the time to offer their opinions of the work.
​This latest bit of creative expression comes months after two US Navy pilots were reprimanded for scribbling out their own phallic artwork above Okanogan County, Washington, on November 16, 2017.
​US Navy officials later issued an apology letter to county residents, according to SG Gate. The letter referred to the pilots' behavior as an "immature act" contrary to the service's values.