Professor Fulton Armstrong, in a written comment for Sputnik, said that it's hard to determine who was behind the creation of the accounts that Facebook recently banned and that, according to local newspaper O Estado de S. Paulo, had supported Jair Bolsonaro. At the same time, he noted that Bolsonaro has the chance to become "Brazil's first — and the western hemisphere's second — social-media president," judging by his extensive WhatsApp campaign.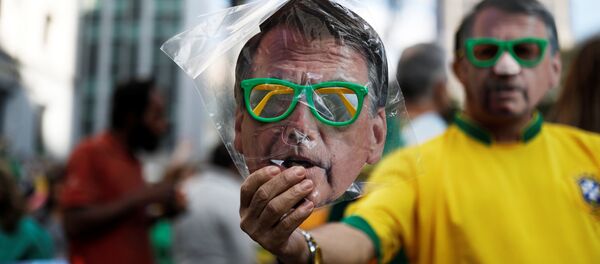 23 October 2018, 04:57 GMT
Earlier, Facebook banned dozens of accounts and pages linked to Brazilian marketing group Raposo Fernandes Associados for violation of the social media network's spam policies. O Estado de S. Paulo reported that the blocked accounts had been campaigning for Brazil's right-wing presidential candidate Jair Bolsonaro. Facebook argued that it had not blocked the accounts for their content, but their behavior.
The views and opinions expressed are those of the speaker and do not necessarily reflect those of Sputnik.