"The Chinese-Russian military relations are an example of cooperation based on non-alignment, non-confrontation and non-targeting third countries," Wei said at the Xiangshan Forum.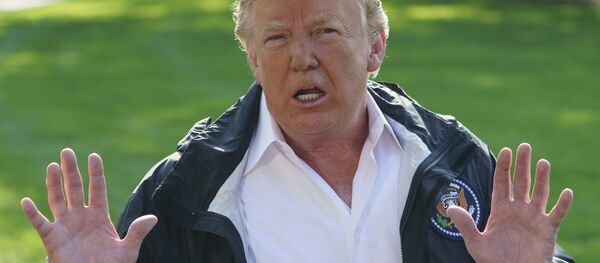 22 October 2018, 19:00 GMT
The defense minister noted the high level of development of relations between the armed forces of the two countries, saying it had played an important role in the strengthening of the comprehensive bilateral strategic cooperation.
At the same time, Wei called for seeking non-confrontation and mutual respect with the US military. The defense minister noted that the relations between the two armed forces should become a basis for stability in bilateral relations.
READ MORE: UK Refuses to Comment on Reports About Increased Intel Exchange on Russia, China
Moscow has also been recently praising its relations with Beijing in various areas. Particularly, Russian Defense Minister Sergei Shoigu said last Friday that Russian-Chinese relations were on the rise, with the two countries actively cooperating in multilateral formats and showcasing a responsible approach to the settlement of international issues.
Both Russia and China have recently been portrayed as adversaries and a threat to security by the United States. Washington has accused Beijing of meddling in domestic affairs, which has been denied by China, and targeted Beijing with sanctions over its military cooperation with Moscow.
READ MORE: China, Russia Can Overcome Problems Due to High Economic Reciprocity — Beijing
The eighth edition of the Xiangshan Forum on security is held in Beijing on October 24-26.