Simon Wren-Lewis, a renowned economist and professor at the University of Oxford, has accused UK Prime Minister Theresa May of lying "to gain political effect", denying he said that Labour's spending plans, as outlined in the party's manifesto, don't add up.
In addition to his aforementioned roles, Mr. Wren-Lewis serves as an "informal adviser" to the Labour Party.
READ MORE: EU Brexit Official Rejects PM May's Assessment of Talks Progress
On Wednesday, PM May cited a chapter written by Mr. Wren-Lewis in an economics book that was edited by Labour's shadow chancellor.
"If [Corbyn] wants to talk about figures, I have a book here that is edited by the shadow chancellor. In it, an article by an economic adviser to the Labour Party says about its last manifesto that 'the numbers did not add up'," the prime minister said in the House of Commons on Wednesday while brandishing a copy of the book.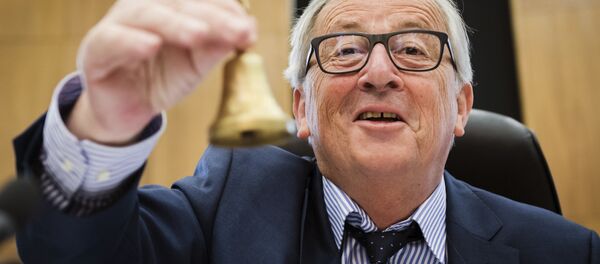 9 October 2018, 06:37 GMT
Following May's claim, the economist swiftly called her out, insisting he didn't say Labour's figures are wrong, explaining that he dismissed the Institute for Fiscal Studies' (IFS) remark that the party's budget contained "factual mistakes" as irrelevant in a hypothetical scenario.
Furthermore, he called on the Tory Party to apologize and clarify how they got confused by his comments if May's blunder was an "honest mistake", but said he isn't expecting them to do so.
READ MORE: UK Won't Be Able to Quit Theresa May's Brexit Deal —  Attorney General