India is making a strong case before Russia to avoid payments in US dollar for the purchase of goods including energy products and defense equipment. Sources told Sputnik that a senior Indian government official met his Russian counterpart earlier this week wherein discussion was held at length about the payment of Russian imports.
READ MORE: India Sells Off Over 15 Bln in US Dollar Bonds, Following in China's Footsteps
"India wants to finalize arrangements with Russia for imports including payment of the S-400 Triumf air defense system very soon. The discussion included options of deferred payment and barter system that will also help in balancing the bilateral trade," a person familiar with the development told Sputnik.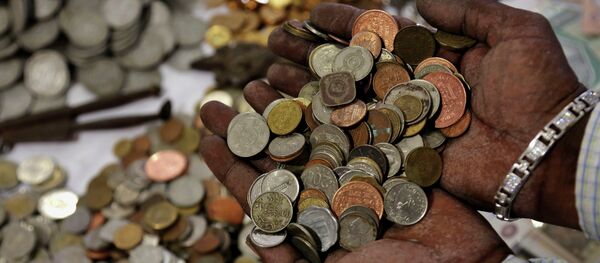 8 October 2018, 12:28 GMT
In a joint statement issued after the 19th annual bilateral summit in New Delhi earlier this month, the two countries reiterated that they will promote bilateral trade in national currencies.
"The (two) sides expressed their support to promoting bilateral trade in national currencies," the statement issued at the summit read.
Earlier in September, Russian Deputy Prime Minister Yury Borisov said after a meeting with Indian Minister of External Affairs Sushma Swaraj in Moscow that the two countries were interested in increasing the share of ruble and rupee in bilateral settlements.
"The expansion of settlements in national currencies is planned. Today, the share of settlements in rubles for exports is 20 percent, and for imports, about 21 percent," Borisov said.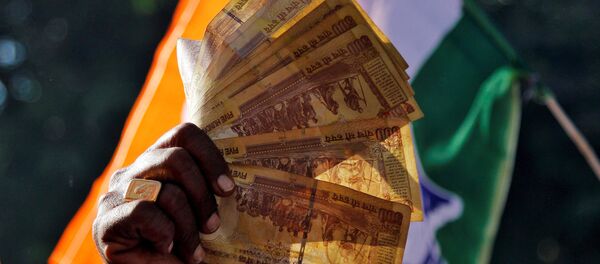 5 October 2018, 11:37 GMT
India and Russia have set a target of increasing trade turnover to $30 billion and increasing investments to $50 billion by 2025. In the past two years, bilateral trade witnessed over 20% growth annually, despite difficulties of direct connectivity, distance, weak banking links, and cumbersome regulations on both sides.
"Russian firms import goods from China or Europe as transport takes one or two weeks compared to 40-50 days from India. This could change as the two sides are working to solve the connectivity issue mainly through the International North-South Transport Corridor (INSTC) that is 40 percent shorter and 30 percent cheaper than the present Suez route," Raj Kumar Sharma, an academic associate at the Faculty of Political Science at IGNOU, New Delhi, said.
READ MORE: Venezuela Ditches Dollar for Euro, Yuan Amid 'Illegal' US Sanctions
Currently, bilateral trade between the two countries is just over $10 billion, with the balance of trade in favor of Russia. Earlier this month, the Indian Commerce Ministry formulated a plan to boost exports through various means, including payments in national currencies with countries like Russia, Iran, China, and Venezuela. The Commerce Ministry is focusing on nine sectors — gems and jewelry, leather, textile and apparel, engineering, electronics, chemicals and petrochemicals, pharmaceuticals, agriculture, and allied and marine products to boost exports.