Speaking at the Economist India Summit in New Delhi on Thursday, Indian Defense Minister Nirmala Sitharaman stated that buying the S-400 air defense missile system from Russia was a choice India had made and the US understood the reason behind the decision. 
"Buying S-400 is a choice India makes. We are very clear on that and we made our side of the decision very clear and I am also grateful in a sense and happy that the American position, as represented by the secretary of defense, was that they understood why India had to go ahead with purchases," Sitharaman said.
READ MORE: India Not to Cut Ties With Russia as Trump Vows 'Swift' Response to S-400 Deal
Sitharaman added that Russia has been an ally of India for several decades and that "India has also been procuring equipment from the US from some time as well. India keeps its options for acquiring resources very varied."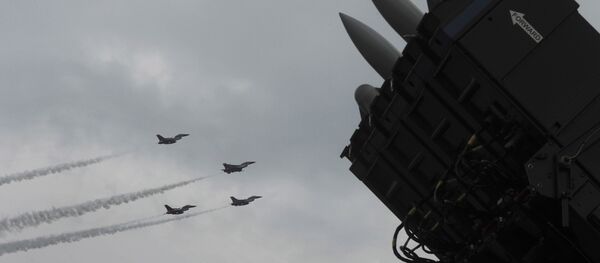 23 October 2018, 14:22 GMT
The statement comes days after Sitharaman met her US counterpart James Mattis in Singapore on the sidelines of the Association of Southeast Asian Nations Defense Ministers' Meeting Plus (ADMM Plus).
Sputnik had reported earlier this week that the Defense Ministry categorically denied reports about an ongoing discussion between Washington and New Delhi on the possible purchase of F-16 fighter jets for the Indian Air Force in exchange for a waiver on sanctions under the Countering America's Adversaries Through Sanctions Act (CAATSA) for the S-400 Triumf air defense system deal with Russia.
READ MORE: India to Pursue Independent Policy Despite US Sanctions Threat Over S-400 – Army
Nirmala Sitharaman reiterated that the two countries did not talk about a CAATSA waiver for S-400 during the 2+2 ministerial dialogue in September.
India signed a $5.43 billion deal to purchase five units of S-400 Triumf from Russia during the bilateral annual summit earlier this month. Before the deal, India had sent several delegations led by the foreign secretary to the US to make a case for a sanctions waiver and also conveyed that the discussion on the purchase of the S-400 preceded the CAATSA by years.