On October 15, the Council of the European Union adopted a new sanctions regime to counter the use and proliferation of chemical weapons. Under the proposed mechanism, the European Union will be able to impose sanctions on any person or entity involved in development or use of chemical weapons, regardless of their nationality and location.
"This mechanism provides for swift adoption of sanctions against violators, but the list, as they say, sanctions list, is empty at present. I do not rule out that someone wanted to fill it immediately. Basically, we can help. Our relevant agencies likely have [a list of] names of those terrorists in Syria and their coordinators, including the leadership of White Helmets, who were really involved in incidents with chemical weapons. We can help," Chizhov told the Rossiya 24 broadcaster.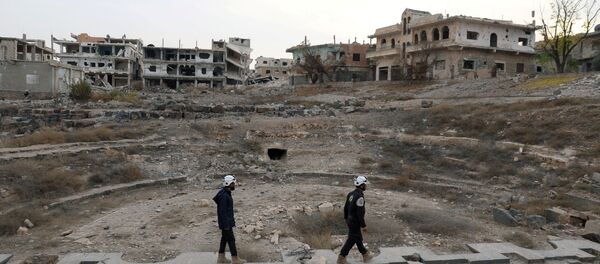 25 October 2018, 20:46 GMT
When asked, whether EU nations are interested in obtaining such a list, the diplomat replied "I have not received such signals yet."
During the seven-year war in Syria, the country has been rocked by several chemical attacks and what was presented as such. The West mostly puts the blame for the incidents on Damascus. Damascus has repeatedly denied any involvement in chemical attacks on civilians. Moreover, Syrian President Bashar Assad has emphasized that Damascus got rid of its chemical weapons stockpiles under the supervision of the Organization for the Prohibition of Chemical Weapons (OPCW).
Both Damascus and Moscow accused militants and the White Helmets non-governmental organization of staging several provocations involving chemical weapons to influence public opinion and justify foreign intervention in Syria. In April, a staged chemical attack prompted the United States, the United Kingdom and France to strike Syria with over 100 missiles.
READ MORE: 'US & UK Funded White Helmets Because They Served Their Interests' — Commentator
Speaking at the Eurasian Economic Forum in Verona, Chizhov recalled that last year some participants of the forum likened the Eurasian Economic Union and the European Union to Montecchi and Capuleti.
"Given the entire phantasmagoria around the chemical incident in Salisbury, I would not be surprised if one day London goes so far as to say that Romeo and Juliet were highly likely poisoned by the envoys of the Russian tsar," Chizhov said.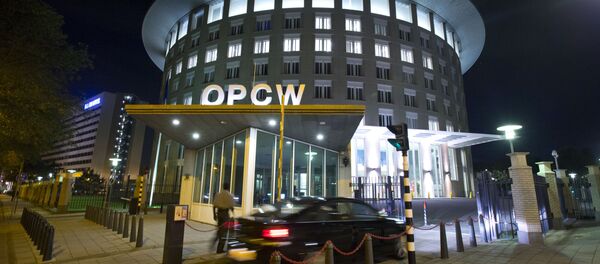 4 September 2018, 17:37 GMT
He also noted that the "ongoing paranoid" anti-Russia campaign, — when "almost every day we hear about the ubiquitous and all-powerful hackers or unlucky poisoners wandering European streets with either bottles of 'Novichok' or Moscow taxi receipts [reference to alleged Russian hackers attempting to attack the OPCW], — cannot but affect trade and economic relations of Europe and Russia.
On March 4, Russian former military intelligence officer Sergei Skripal and his daughter Yulia were found unconscious on a bench at a shopping center in the UK city of Salisbury, which prompted London to accuse Moscow of having poisoned the Skripals with what UK experts claim was the A234 nerve agent.
READ MORE: Zakharova Says New Salisbury Claims Aim to Distract Public From the Incident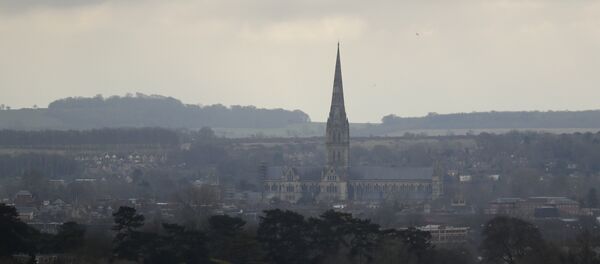 13 September 2018, 12:55 GMT
Russian Foreign Minister Sergey Lavrov has repeatedly said that the UK probe into the alleged nerve agent attack on the Skripals is falling apart due to a lack of evidence, while London has been rejecting any offer for cooperation.
In early September, UK prosecutors charged Alexander Petrov and Ruslan Boshirov with the attempted murder of the Skripals. Prime Minister Theresa May said the two men were officers of the Russian military intelligence service GRU, but did not provide any evidence. Both later denied the information, saying in an interview with Sputnik and RT that they worked in fitness industry and traveled to Salisbury as tourists to do some sightseeing.