Saudi Arabia's Energy Minister Khalid Al-Falih has said, as cited by Ekbariya TV, that if the increase in oil inventories continues, there will be a "downward intervention to reach the balance."
According to Khalid Al-Falih, Russia and Saudi Arabia have agreed to extend the agreement to preserve oil market stability.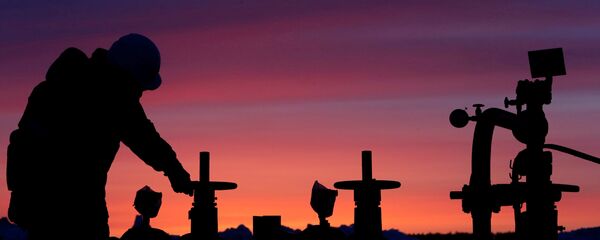 23 October 2018, 12:06 GMT
The minister has declined to comment on the expected direction of oil prices, stating that prices are determined by market forces.
On October 24, The Organization of the Petroleum Exporting Countries (OPEC) Secretary General Mohammad Barkindo and India's Minister of Petroleum and Natural Gas Dharmendra Pradhan held the third meeting of the OPEC-India Energy Dialogue in New Delhi and discussed current developments on the oil market amid India's concerns over high oil prices.
READ MORE: Saudi Oil Output: When Trump Starts to Act Unclear What Will Happen — Consultant
In 2016, the Organization of the Petroleum Exporting Countries (OPEC) and several non-OPEC oil producers agreed to cut output by a total of 1.8 million barrels per day in an effort to stabilize global oil prices. The agreement, which came into effect in 2017, has been extended twice since then and will remain in force until the end of 2018.