"For decades, other countries have rigged the system so that American people are charged much more for the exact same drug," Trump said. "Drug companies in foreign countries will be held accountable for how they rigged the system against American consumers."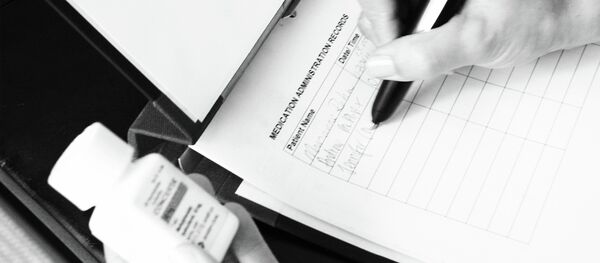 25 October 2018, 00:44 GMT
Trump said foreign states have been very disrespectful to US patents and especially American-made drugs. Meanwhile, the United States pays more for research and scientific studies, and basically "picks up the tab" for many countries, Trump said.
He argued that this happens because the US government used to agree to pay whatever price they have been quoted without negotiating. Under a new plan, Medicare will be allowed to determine a cheaper price for certain drugs based on the cheaper cost paid by other nations, the president said.
READ MORE: US Opioid Crisis: Senators Seek $25 Bln More to Combat Drugs' Epidemic
According to Trump, the proposal will also fix a broken payment system in which health care providers get reimbursed more, if they prescribe patients more expensive medications. The new plan gives doctors the same rate regardless of the cost of the medication.
The price of a medication is usually determined not by manufacturers, but rather by distributors who buy a drug and add the cost. Patients usually have a health insurance that covers some part of the payment for a prescription medicine based on its effectiveness.