"Families Against Violent Extremism," an organization representing the families of Daesh members, is demanding that the Canadian government repatriate 16 nationals, 9 adults and 7 children, who are currently held in makeshift detention camps in northern Syria, according to a statement obtained by Global News.
There is currently a sweeping debate in the country's parliament over an appropriate strategy for bringing Daesh members to justice, which is to be drawn up in the next 45 days.
According to the statement by the families group, none of them had been charged back home, but, conversely, had been detained indefinitely in violation of international law, while children are similarly kept in dire conditions.
"Winter is drawing in, leaving these children in tents in the bitter cold," it said. "The children go hungry, lack adequate clothing, and are traumatized by violence. Many are sick without adequate medical care, and lack basic educational opportunity," the statement reads.
FAVE earlier rejected the government's claim that there was no proper way to get the Canadian citizens out of war-torn Syria, citing a similar precedent of officials assisting to return an American woman and her four children to Indiana back in August. The Canadian Conservatives demanded the government ensure that returning Daesh members do not walk free, while the Liberals insisted officials were doing everything possible to this end.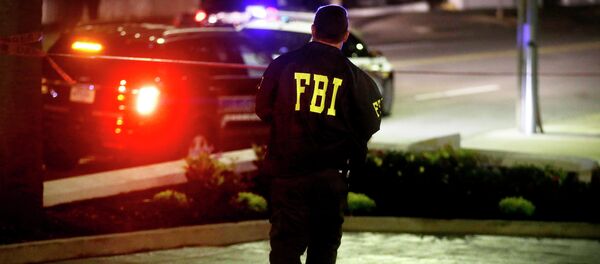 26 October 2018, 06:10 GMT
In the meantime, the pro-Daesh Al-Muhajireen Foundation issued a separate statement about the capture of Canadian Daesh member Muhammad Ali, threatening deserting foreign fighters with "a harmful destiny."
"Despite our continuous warnings to our brothers (especially al-muhajireen [foreign fighter] brothers) not to leave the lands of the Caliphate for any reason in such difficult times, some of them chose this path which only leads to a harmful destiny," the organization said in a statement, the English version of which was obtained by the Middle East Media Research Institute, which commented on the issue saying the new warning  "may indicate that the organization is facing a wave of defections, mutiny and desertions, in particular among its contingent of foreign fighters."
Ali, a 28 year-old from Mississauga, in the Canadian Lake Ontario region, told Global News that he was captured by Kurdish fighters four months ago while trying to cross into Turkey and appealed to be repatriated to Canada. According to a statement by the Kurdish People's Protection Units, or YPG, Abu Turaab (Ali's Daesh name) was "a terrorist, one of the Daesh 'number one snipers'," "who trained thousands of terrorists in Hasakah, Raqqa and Deir ez-Zor and participated himself in dozens of criminal acts." The YPG claimed the foreign fighters, including Ali, were actually heading to Idlib in northern Syria, where the Syrian forces are continuing to battle militants. 
On October 16, the Al-Muhajireen Foundation commented on Ali's detention noting "Abu Turaab Al-Kanadi and two others" had been arrested by Kurdish fighters who "continue to follow our brothers, wherever they go."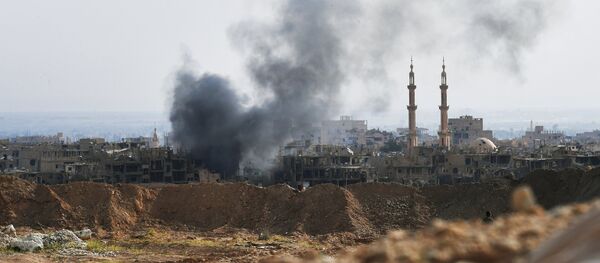 24 October 2018, 23:32 GMT
Ali, currently, doesn't face any charges back in Canada. There had been talks with Canadian diplomats months ago, but "the Canadian government stopped this process" for unknown reasons, Global News cited Abdulkarim Omar, a foreign affairs official in the self-administration that controls northeast Syria, as saying.
Amid a still tense situation in the north of Syria (while the Syrian government has successfully liberated the vast southern swathes of the country), a total of 234 armed formations, mostly based in Syria's Idlib province, signed on to the Russian-Turkish ceasefire deal earlier this month.
READ MORE: Northern Syria Update: Terrorists Digging Tunnels, Shelling Civilians (PHOTOS)
The vast majority of Latakia has been cleared of militants in recent years, but the province's northeastern-most areas, bordering Turkey and Idlib, remain under terrorist control, with tens of thousands of anti-government militants believed to be concentrated in the region. 
*Daesh (also known as ISIS/ISIL/Islamic State) is a terrorist group banned in Russia.