Black Cube, an Israeli private intelligence firm, has conducted a "comprehensive" operation against Barack Obama's administration, Haaretz reported on Friday.
READ MORE: Trump's Environmental Chief 'Liked' Racist Obama Meme
According to the Israeli media outlet's investigation, which is based on conversations with past and present Black Cube employees and internal company documents, the firm worked to obtain information from senior officials on Iranian assets that could be seized as part of terror lawsuits.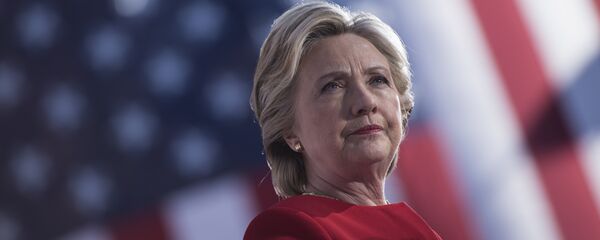 11 October 2018, 14:57 GMT
One of the top officials who was reportedly targeted by Black Cube was Caroline Tess, a former adviser to US envoys to the UN Susan Rice and Samantha Power who was later appointed to the National Security Council under Obama to coordinate all work on legislation regarding the Iran nuclear deal with Congress.
The report suggests that Black Cube set up a fake diving club in Argentina, the New Porto Ocean Club, after finding an image of Tess on a Facebook page dedicated to scuba diving, called "Diving Divas."
The intelligence firm then decided to contact the Obama official, Haaretz claimed.
"Hello Ms. Tess. My name is Beatriz Ruiz and I am the president of the New Port Ocean Club, a non-profit diving club located in Buenos Aires, Argentina. I came across the 'Diving Divas Club' Facebook Page and got curious about the potential for cooperation," the fake email read.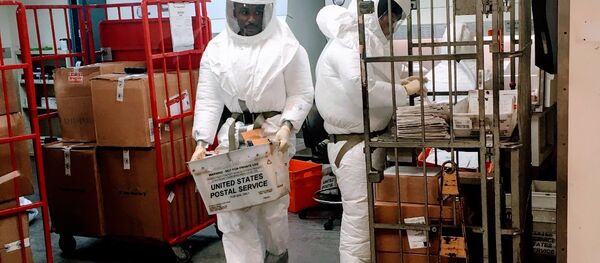 24 October 2018, 13:21 GMT
"We are a non-profit and all our trips are sponsored and we'd love to possibly work with the club. I was hoping we could arrange to speak on the phone and you could give me some information, we'd also be happy to offer you a trip with us for the help in any case! Feel free to check out the website below," it continued.
Tess, however, did not respond to the bogus message.
The newspaper further claimed that while chasing info from Iran might be a private initiative by the firm, it was allegedly funded by Taiwanese shipping tycoon Nobu Su, who had previously hired the company and would receive a percentage of the forfeiture. 
READ MORE: Trump Slammed for Responding to Clinton, Obama Bomb Scare With Three Word Tweet
Besides Tess, the report alleged Black Cube also wanted to obtain intelligence from Deputy National Security Adviser for Strategic Communications Ben Rhodes, who served as an adviser to Obama on the Iran nuclear deal, and Colin Kahl, the National Security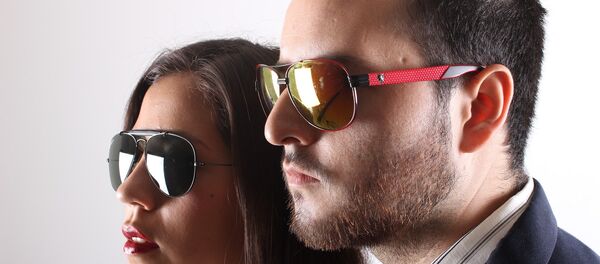 23 October 2018, 21:41 GMT
Adviser to Vice President Joe Biden, on Iranian assets in the Gulf states and Far East, as well as unveil Iran's purported efforts to hide assets in violation of US and international law.
The report suggested that if it were possible to provide evidence that the Obama administration officials acted illegally, which has never been proven, one could sue the banks or the US government in order to receive Iranian money.
Once the report emerged, Kahl tweeted that the Haaretz story "makes no sense," saying that he and his colleagues were not responsible "for any of the relevant decisions":
This Black Cube story makes no sense & smacks of an effort by sources to deflect what the op was really about. Why target low level Obama officials who weren't responsible for any of the relevant decisions & with no biz interests to go after Iranian cash? https://t.co/3MnV0C1rzN

— Colin Kahl (@ColinKahl) 25 октября 2018 г.
Responding to the article, Black Cube said: "Black Cube policy is never to discuss its clients with any third party, and never to confirm or deny any speculation about its work. Black Cube only works to gather evidence in the biggest litigations in the world and not in other cases."
"It should be stressed that Black Cube always acts in accordance with the law, in any country it's working in, and in accordance to the legal counsel by the leading law firms in the world."
Nobu Su, for his part, hasn't commented on the reports so far.
READ MORE: Trump Campaign's Rick Gates Yields New Data Point on Israeli Interference
Last May, The New Yorker magazine and The Observer newspaper published pieces on the espionage operation against top Obama-era officials, including Ben Rhodes and Colin Kahl. Black Cube had allegedly contacted both under different covers in order to discredit the Iran nuclear deal.