The two countries will cooperate in green economy, energy, and smart city projects, among others, China's National Development and Reform Commission (NDRC) chair He Lifeng said early Friday at the Third Party Market Cooperation Forum in Beijing, adding that the third-party market involves emerging markets in Asia and Latin America with high infrastructure construction demands. 
The NDRC chairman added that cooperation was helpful to the development of bilateral ties and a great platform to learn from each other, in addition to strengthening advantages based on mutual trust and benefit and driving global recovery harmed by protectionist measures. 
Premier Li Keqiang echoed He's sentiments at a reception during the first session of the China-Japan Third-Party Market Cooperation Working Mechanism held on Thursday in Beijing.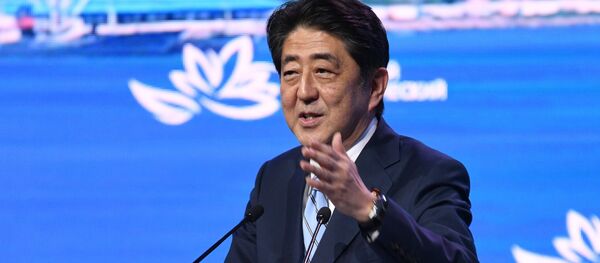 24 October 2018, 07:01 GMT
Li stated that the treaty led to a direction of "peaceful coexistence and lasting friendship between China and Japan" under the principles of the 1972 Sino-Japanese 
Joint Statement
. 
"The China-Japan relationship has gone through wind and rain in the past four decades, yet peace, friendship and cooperation have always been the mainstream," Li said in a press statement. 
Li also praised previous generations who signed the treaty, stating that their actions laid "another milestone in the history of bilateral ties following the normalization of relations" that shaped the "political and legal foundation for China-Japan ties". 
Li added that following the 40th anniversary, both parties should adhere to the "general direction of peace, friendship, and cooperation" and build more mature and progressive Sino-Japanese ties.  
READ MORE: Exploring the Origins of the Myth That 'the US Rebuilt China' in Past Decades
The Third-Party Market Cooperation Forum event commemorates the 40th anniversary of the Sino-Japanese Treaty of Peace and Friendship, which both sides signed in August 1978, and follows the  
Vice minister of commerce Qian Keming, deputy secretary general of the NDRC Su Wei, and Japanese special advisor to the prime minister Izumi Hiroto attended the event.  
China's 13th Five-Year development plan also proposes building cooperation platforms with State Owned Enterprises (SOEs) from Russia, Japan, and the Republic of Korea.