A memo with the new rules circulated in various media outlets earlier in October. The protocol bars Assange from making political statements and sets various other restrictions, including visits, communications and medical attention regulations.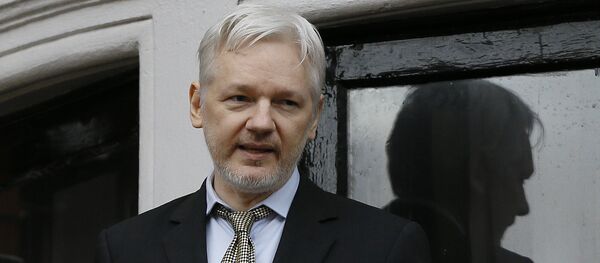 24 October 2018, 00:38 GMT
"Assange has not agreed to this protocol," the source said, adding that the WikiLeaks founder refused to use internet access passwords in protest against his living conditions in the embassy.
Last week, Assange's lawyers sued Ecuador over the conditions of his stay in the embassy, which, according to them, violate the WikiLeaks founder's rights.
Assange has been residing in the embassy since the United Kingdom granted his extradition to Sweden, where he was accused of sexual offenses. While the Swedish authorities dropped the charges in 2017, Assange is still wary of being extradited to the United States, where he is wanted for leaking classified documents.
READ MORE: Assange to Sue Ecuador Over Violating His Rights, 'Gagging' Him