According to local media, a mere 10 percent of the semen from 100 donors under the age of 35 met quality standards at the Shanghai-based Fudan University sperm bank, which opened in June.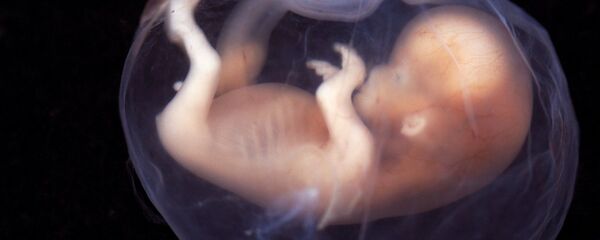 Similarly, only 25 percent of semen samples collected from donors last year at the Shanghai Human Sperm Bank at Renji Hospital met quality standards, compared to over 40 percent in 2013. Fewer than 20 percent of samples collected between September 2015 and May 2016 met quality standards at the Peking University Third Hospital in Beijing.
The trend is China is similar to the rest of the developed world. A meta-analysis of more than 180 research papers published between 1973-2011 revealed a 52 percent decrease in sperm concentration and a 59 percent drop in total sperm count in men in North Africa, Europe, New Zealand and Australia. The study was published last year in the journal Human Reproduction Update.
The alarming statistic comes as China faces the risk of being overtaken by India as the world's most populous nation, as Beijing's population growth rate continues to slow.
According to a recent report by the Chinese National Health and Family Planning Commission, China's net population growth for the first eight months of 2018 was 4.1 million, compared to India's 14 million during the same time period.
India's total population of 1.336 billion as of September 9, 2018, will likely catch China's 1.339 billion, according to demographers, Asia Times reported Tuesday.
A one-child policy was introduced in China in the late 1970s, amid concerns that a booming population would overwhelm the country's economy and geography.
However, a recent relaxation of the policy has failed to jumpstart population growth. Last year, just 17 million babies were born in China, less than the 20 million births needed to offset the nation's aging population, according to Asia Times.
While some are not interested in having children, others don't want the financial burden.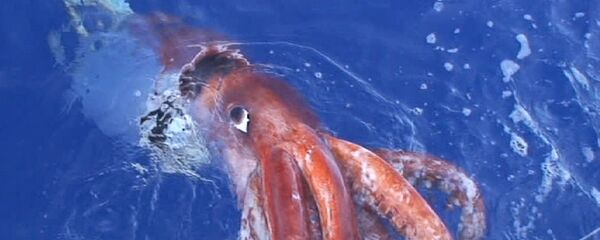 "Falling sperm count is an indisputable fact globally," Qi Guangchong, an andrologist at Shanghai's Yueyang Hospital of Integrated Traditional Chinese and Western Medicine, recently said, the South China Morning Post (SCMP) reported Saturday.
A World Health Organization (WHO) study of the semen of men whose partners had conceived within 12 months of first trying to get pregnant revealed that 'normal' human semen today contains at least 15 million sperm per milliliter and has at least a 40 —percent rate of motility. Sperm motility measures the sperm's ability to move using metabolic energy.
However, 40 years ago, a similar WHO study revealed that the lower limit of sperm output per milliliter was 60 with a motility rate of 70 percent. Quality sperm is expected to have a sperm count of 60 million sperm per milliliter at a minimum, and a motility rate of at least 60 percent.
However, the statistical drop in sperm quality in China may in part be due to China's strict quality standards.
"Because the cost of getting a sperm donation [in China] is quite high, [owing to] the physical and psychological check-ups, the compensation for donors, et cetera, the sperm banks need to make the most out of each sample," Qi said. "They need much better quality semen than what is normally required to get a woman pregnant."
Global studies have attempted to determine what has damaged human sperm counts.
According to Professor Wang Guomin — an expert on the male reproductive system at Zhongshan Hospital in Shanghai — chemicals, ionizing radiation, heat, smoking and drinking are all contributing factors.
"Amid rapid industrialization, we are exposed to a great amount of chemicals in our daily life via the consumption of medicine, food, cosmetics and so on," he said. These chemicals can disrupt the endocrine system — the glands which secrete hormones or other products directly into the blood — and create a 'genetic shift,'" Guomin explained.
In addition, the use of pesticides and emissions from industrial production may also be culprits.
Infertility is increasingly an issue in China, where the infertility rate for married couples in the country is currently between 10-15 percent, compared to just three percent more only 20 years ago, according to the Chinese Population Association.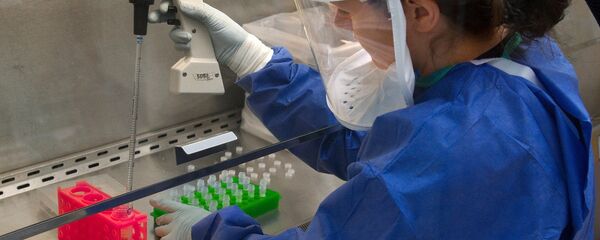 11 October 2017, 23:14 GMT
An opposite trend has been noted in the US. According to the US Centers for Disease Control and Prevention, infertility affected 2.4 million women in 1982 but 1.53 million in 2010.
"Two decades ago, we had far fewer medical resources and people didn't go fix their infertility problems," Wang Wenjun, the deputy head of the reproductive centre of Sun Yat-sen Memorial Hospital in Guangzhou, told SCMP.
"In general we are seeing a growing infertility," he added.
Some researchers, however, criticize studies suggesting that sperm counts are on the decline, claiming that meta-analysis of widely-referenced data is based on old studies from various regions and could be skewed by unknown variables and other confounding factors.
"To look at the issue more accurately, we should do new experiments specifically designed to test men's semen for, say, 20 years, preferably on both sperm donors and men who have conceived within six months of trying," Wang Guomin, a Zhongshan Hospital male reproductive expert, said, cited by SCMP.