The Aventura, Florida resident Cesar Sayoc Jr., arrested on Friday on charges of sending at least 13 mail bombs to President Trump's prominent critics, is a onetime bodybuilder who used to work as a male stripper on the side, The Washington Examiner wrote, citing an Ohio event promoter Tony Valentine.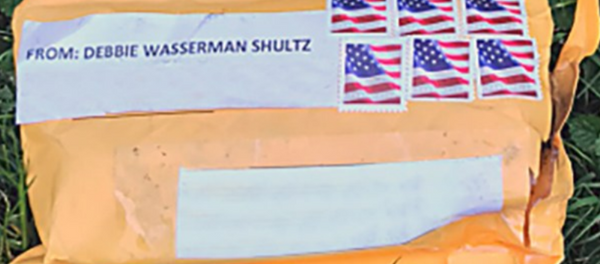 26 October 2018, 22:51 GMT
According to Valentine, Sayoc, now 56, was "a big muscle head" who traveled to various jiggle joints across the country during the 1990s with a dream of becoming a professional wrestler.
"He really couldn't find his niche in life, and I guess he found it now. Back in the nineties, he was running around from Minnesota to the Carolinas to Florida. He was like a gypsy," Valentine said.
According to Sayoc's Florida-based cousin, who refused to be identified by name, he was a "loose cannon" and a "lost soul" who didn't speak to his family and had a problem with steroids, the unidentified cousin said.
"He's been in the strip clubs since he was 22, that was his life," the cousin said. "He was a male dancer and he wanted to be a wrestler. He was taking steroids. He was all buffed up…. He was built like a rock," the man said.
The Palm Beach Post wrote that up until his arrest, Sayoc worked as a part-time DJ and bouncer in a West Palm Beach strip club in close vicinity to one of President Trump's personal golf clubs.
According to media reports, Sayoc has a long criminal record, including on charges of making a bomb threat. Court records show that he filed for bankruptcy in 2012 and was living in his van.
READ MORE: Trump: I Bear 'No Blame' for Mail Bomb Plot (VIDEO)
On Friday, police said that a man suspected of sending out mail bombs to well-known opponents of President Donald Trump had been arrested.
Investigators were also able to use traces of DNA on two devices to connect Sayoc, a native of Brooklyn, New York, currently living in Florida, to the 13 pipe bombs, sent to prominent Democrats, including former President Barack Obama, Bill and Hillary Clinton, George Soros and actor Robert De Niro.