He believes that the Boeing's engine can be seen if zoomed in, as he claims the measurements of 4.37m wide and 2.79m length are similar to that on a standard engine.
"I'm gobsmacked, this area has not yet been searched. This is a massive discovery. It needs to be investigated," he told the media outlet.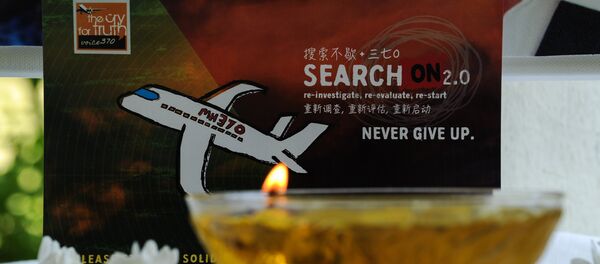 27 October 2018, 08:49 GMT
The claims come shortly after British video producer Ian Wilson had to abandon his jungle search after finding it too dangerous.
MH370 was heading to China's capital Beijing from Malaysia's Kuala Lumpur on March 8, 2014, when it disappeared with 239 passengers and crew on board.
Only several pieces of debris have been confirmed as belonging to the missing Boeing. They were discovered on the shores of South Africa, the island of Reunion and Mozambique.