"I had a great meeting with Vladimir Putin, great meeting. I talked about everything, we will do great. And don't forget — Russia wants our help economically.  We have created such wealth. I have done a really good job – $11.7 trillion. Russia wants us to be involved. Everybody wants our help," Trump said at a rally in the US state of Illinois.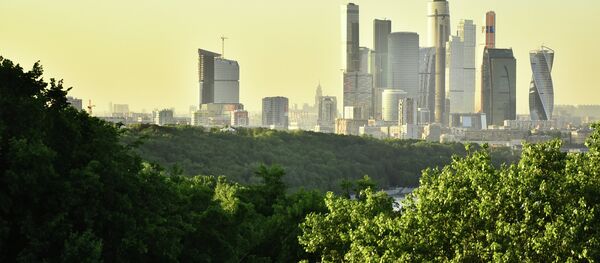 26 October 2018, 04:07 GMT
Following Trump's January 2017 inauguration, the US president has met with Putin several times on the sidelines of various international events. Putin and Trump met for their first full-fledged summit in Helsinki on July 16 of this year. The two presidents had a one-on-one private conversation followed by an expanded meeting. Putin and Trump discussed the Syrian refugee crisis, the situation in Ukraine and nuclear proliferation, among other issues.
Trump faced overwhelming criticism from both Republicans and Democrats for his remarks at a post-summit press conference in which the US president accepted Russian denials that Moscow had meddled in the 2016 presidential election. US authorities have been investigating the allegations about Trump's campaign team potentially colluding with Russia, and claimed that Moscow meddled in the election process to help Trump win against then-Democratic nominee Hillary Clinton. Russian authorities have repeatedly refuted all allegations of election meddling.
READ MORE: Just Business: Why US Energy Giants Are Opposing Anti-Russia Sanctions
Relations between the United States and Russia worsened following the two countries' disagreement over the ongoing crisis in Ukraine. The United States imposed several rounds of sanctions against Russia after Crimea held a referendum in 2014 in which a vast majority of residents chose to reunify with Russia.
Meanwhile, according to a survey carried out by the American Chamber of Commerce in Russia in April, most US companies remain positive about their work in Russia, despite sanctions imposed by Washington. In particular, the survey revealed that almost 70 percent of US businesses intended to start new projects in Russia in 2019, and almost 90 percent planned to either increase their investment in Russia or at least maintain them.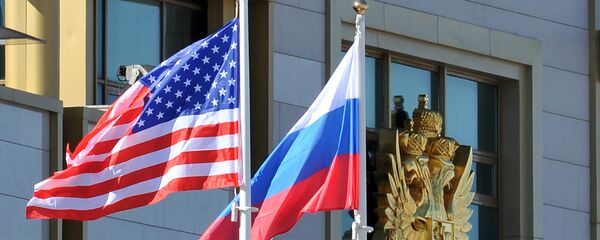 Russian Deputy Foreign Minister Sergey Ryabkov said Wednesday that prospects for the development of the Russia-US economic relations were better than they appear.
I want to confirm the continued interest of business circles in both countries to expand cooperation and at least continue in-depth interaction […] Including start-ups, the aviation industry, and pharmaceuticals," Ryabkov told Russia's Channel One broadcaster.
"The sanctions hinder, but life is taking over, the US delegation is the most numerous at the SPIEF for the second year in a row […] I think that the prospects are better in the economy than it seems," he said.
READ MORE: Trump Tariffs Causing Scaled Pressure on US Enterprise — Federal Reserve
In August, the Fitch ratings agency said that Russia's economy has coped easily with the April round of measures announced by the US Treasury Department.
The ratings agency projected Russia's GDP growth to reach 1.8 percent in 2018, before slowing to 1.5 percent in 2019.