Julian Assange said that the Ecuadorian government is looking to revoke his asylum at its London Embassy and turn him over to the US, Reuters has reported.
Assange made the statement Monday from Ecuador's London Embassy via teleconference as part of a trial in Quito launched by his lawyers to try to challenge the newly mandated terms of his asylum, which have included limiting his communications with the outside world.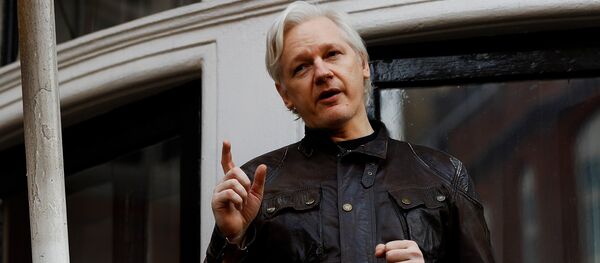 26 October 2018, 16:18 GMT
Last week, a senior Ecuadorian official
told reporters
that UK officials had said that they had not received any request to extradite Assange, and that the whistleblower's charges for violating the terms of his bail would not exceed six months in a UK prison. Assange's lawyer 
told Sputnik
that such a commitment by the UK government would need to be made in writing.
Assange, who has been living in Ecuador's London Embassy since 2012, filed a lawsuit against Ecuador's government over the conditions of his asylum, which he said had violated his "fundamental rights and freedoms." Assange's access to the internet had been cut off in early 2018 before being partially restored earlier this month.
Assange was given asylum by former Ecuadorian President Rafael Correa after London approved the whistleblower's extradition to Sweden, where he was accused of sexual crimes. Swedish authorities dropped the charges in 2017, but Assange remained in the Embassy, fearing extradition to the US, where he is wanted for leaking classified military and diplomatic documents.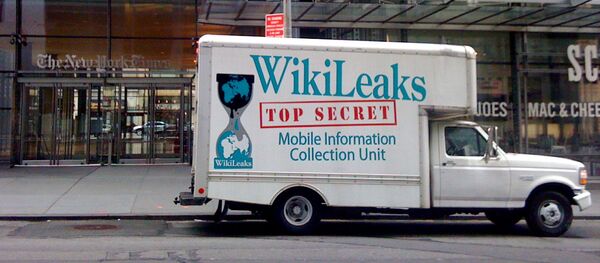 11 October 2018, 09:16 GMT
Last week, US lawmakers
urged
 Ecuadorian President Lenin Moreno to turn Assange over to Washington, calling him a "dangerous criminal and a threat to global security" who "should be brought to justice." Moreno raised the issue of terminating Assange's asylum in August, saying Ecuador would be "happy" to let Assange go if UK authorities would guarantee his safety.
President Trump has been notably silent on Assange despite praising him repeatedly on the campaign trail during the 2016 election. WikiLeaks played an important role in the 2016 race by leaking Democratic National Committee emails which showed the party leadership's efforts to deliberately sabotage Bernie Sanders' presidential campaign.