New Delhi (Sputnik): India and Japan on Monday concluded a $ 75 billion bilateral currency swap agreement to provide greater stability in foreign exchange and capital markets in the country. This swap arrangement is 50% higher in value than the last swap agreement signed between the two countries in 2015. 
READ MORE: India Looks to Avoid US Dollar Payments in Bilateral Trade With Russia
"This bilateral swap reflects the depth of our deeper economic relationship," India's Minister of Finance Arun Jaitley said after the sealing of the agreement during Indian Prime Minister Narendra Modi's visit to Tokyo for the Indo-Japan annual summit.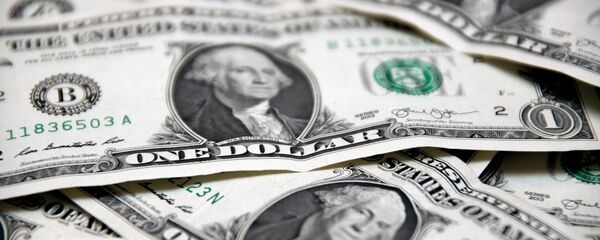 6 October 2018, 12:47 GMT
The swap agreement, a Finance Ministry's release said, should "aid in bringing greater stability to foreign exchange and capital markets in India…This facility will enable the agreed amount of foreign capital being available to India for use as and when need arises."
India, Japan, and China signed the currency agreement against the backdrop of trade tariff war initiated by the US President Donald Trump early this year. The three countries also trimmed their ownership of US treasury bonds since the beginning of trade war. The Reserve Bank of India (RBI) has sold US treasury bonds worth $16.3 billion since April, with the country's stock plummeting to $140 billion in late August.
READ MORE: Russian Companies May Dump Dollar in Trade With Africa – Business Council Chair
It is being expected that currency swap arrangement will provide a major impetus to the two-way investment as during the two-day visit of PM Modi, a number of agreements were signed between corporate entities of India and Japan. 57 Japanese companies have agreed to make the investment in India and 15 Indian companies are to make an investment in Japan, supported by both the governments of India and Japan.