Israel has carried out attacks in Syria since the September 17 destruction of a Russian Il-20 reconnaissance plane by Syrian air defenses during an Israeli air raid, a senior Israeli official has said, according to Reuters.
"The [Israel Defense Forces] have attacked in Syria, including after the downing of the Russian plane. Military coordination with the Russians continues as before," the anonymous senior official said.
The official did not provide any additional details on the nature of Israel's military activity in Syria, nor information about the number of times it had attacked.
Tel Aviv and Moscow have yet to comment on the official's statement.
Russia began the deployment of modernized S-300 air defense systems to Syria last month following the September incident which resulted in the destruction of a Russian Il-20 recon plane with 15 airmen onboard by Syrian air defenses attempting to repel an Israeli air attack. The Russian military accused Israel of deliberately using the Russian plane as a shield, and of giving it insufficient warning to make it out of harm's way.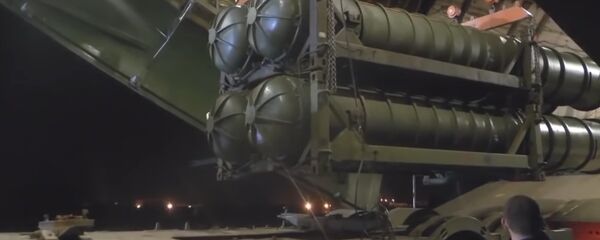 19 October 2018, 09:21 GMT
In addition to the three battalion sets of S-300s, Russia provided Syria with its friend/foe identification system, and promised to provide assistance in the radio-electronic suppression of the satellite navigation, airborne radars and combat communications systems of aircraft attempting to hit non-terrorist targets in Syria. Russian air defense troops are expected to provide training assistance to their Syrian counterparts over a three month period.
The Israeli military boasted about having conducted over 200 missions over Syria in a period of a year and a half prior to the incident involving the Russian plane, but has not not been reported to have carried out any air or missile strikes since then.