Russian companies will be able to find alternatives to the dollar for settlements with partners in Africa if necessary, Russia-Zimbabwe Business Council chairman Dmitry Mazepin has said.
Speaking to reporters on Monday, the official cited efforts by VTB, Russia's second largest bank, to encourage trade in other currencies, and said these measures can be applied to Russian trade with Africa.
"I think in Africa it's possible to use other currencies," Mazepin said. "We know that VTB for example is looking to expand its presence in Africa, and using an instrument like VTB, we will be able to settle in those currencies which are more convenient for VTB," he added.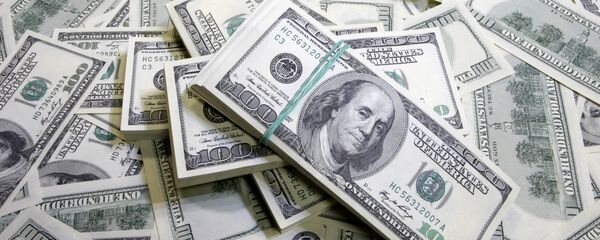 3 October 2018, 18:29 GMT
Mazepin, the CEO of Russian fertilizer giant Uralchem, arrived in Zimbabwe on Sunday for talks on investment in the local fertilizer industry. Uralchem Group is Russia's largest producer of ammonium nitrate, and second-largest producer of ammonia and nitrogen fertilizer.
According to the businessman, there are a number of difficulties Russian companies presently face in Africa. "The first is logistics. Not all countries have access to seas and oceans. Railway networks aren't present everywhere," he said. "The second is financial assurances. It must be specified how countries will pay [in trade], because their financial situation is not very stable," he added.
In recent months, Russia has increased the number of countries it's considering doing business with without using the US dollar amid Washington's sanctions threats. Last week, Sputnik reported on high-level meetings between Russian and Indian officials aimed at ruble-rupee settlements. Also last week, Russia's finance ministry said that it expected the plan on the dedollarization of the Russian economy to be completed before the year is out.
Earlier this month, the finance ministry reported that it was considering using the euro for trade with Russia's European trade partners, including in energy trade. The increased use of national currencies in trade with Iran is also being considered. Russia and China agreed to raise the share of ruble-yuan trade settlements this past summer.