"The president met last week with CIA Director Gina Haspel after having gathered additional intelligence on her overseas trip and the administration is weighing different options," Sanders told reporters. "The administration is considering what action we will take moving forward based on that information and the briefing the president received last week."
Khashoggi, a Washington Post columnist known for his criticism of Saudi policies, was last seen entering the Saudi consulate in Istanbul on October 2.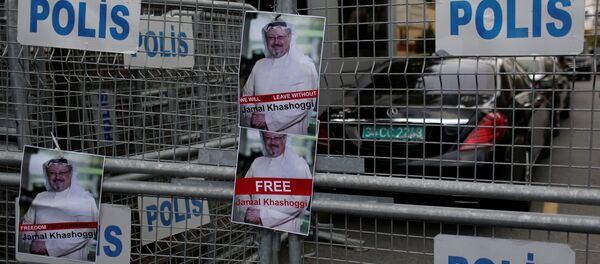 29 October 2018, 05:47 GMT
On October 19, Saudi Arabia admitted the journalist had died during a fight inside the consulate. According to Riyadh, 18 people have been arrested over their suspected involvement in the incident.
On Thursday, the Saudi prosecutor general acknowledged that the journalist's murder had been orchestrated in advance.