British Chancellor Philip Hammond has announced that the government will slap a digital services tax on the domestic revenue of big internet companies, in a move that is expected to target such companies as Facebook, Google, and Amazon.
"It is only right these global giants pay their fair share. It's clearly not sustainable, or fair, that digital platform businesses can generate substantial value in the UK without paying tax here in respect of that business," he pointed out.
READ MORE: UK Watchdog Fines Facebook $645,000 for Data Protection Breach — ICO
Hammond explained that it will be a "narrowly-targeted tax" which he said would only apply to firms making 500 million pounds (650 million dollars) in annual global revenues so that only "established tech giants rather than our tech startups shoulder the burden."
Due to enter force in April 2020, the new tax is expected to bring in 400 million pounds (511 million dollars) per year. 
READ MORE: Major US Public Funds Seek to Remove Zuckerberg as Facebook Chairman — Reports
Commenting on the tax, the UK's Office for Budget Responsibility (OBR) referred to targeted services comprising social media platforms, search engines, online marketplaces and collaborative sharing platforms.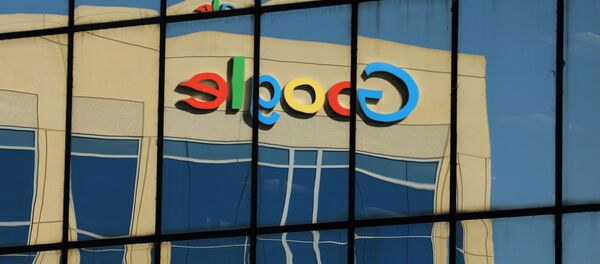 8 October 2018, 22:13 GMT
"These businesses typically generate revenue from the provision of targeted online advertising, the commission charged for facilitating transactions or the subscription fees charged for access to the services they offer," the OBR noted.
Over the past few years, internet giants have paid comparatively little tax in the UK while capitalizing on their profit there.
One of Amazon's UK branches paid 1.7 million pounds (2.1 million dollars) in tax on a profit of 72 million pounds (91 million dollars) last year, while Google's UK taxes stood at about 50 million pounds (63 million dollars) on a profit of 202 million pounds (258 million dollars).