"There is a space treaty that's been on the books … which bans weapons of mass destruction in space, and we fully sport that," Pence said. "There is no intention to change that in any way, shape, manner or form."
Development of orbital weaponry was largely halted after the 1967 Outer Space Treaty and the 1979 SALT II Treaty came into force. These agreements prohibit the placement of weapons of mass destruction (but not other weapons) in space.
"We have a firm commitment to abide by that treaty, continue to abide by that treaty. The objective is that we secure space so that we can lead in the space for peaceful purposes and carry out our values of freedom and liberty," Pence said.
Pence stressed, however, that he is not "much about saying what we'll never do."
"The Constitution requires that we provide for the common defense before we promote the general welfare," he said. "The objective here would be that we first recognize… space is already a war fighting domain."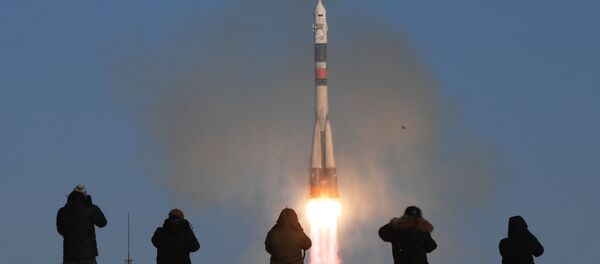 28 August 2018, 22:16 GMT