Tamaki said that this decision has no substance and that he cannot justify this, according to the NHK broadcaster. The governor said that he would consider referring the case to the Central and Local Government Dispute Management Council that is under the jurisdiction of the Interior Ministry.
READ MORE: Japanese Calls Stray Bullet That Hit US Mil Base in Okinawa 'Serious Problem'
Tamaki also promised to do everything in his power to prevent the construction of the base in the coastal district of Henoko, Nago city.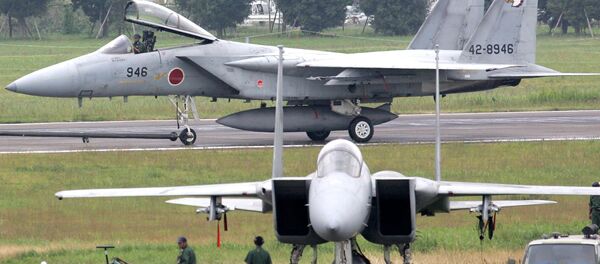 Earlier in the day, Land Minister Keiichi Ishii announced the decision approving the start of reclamation work and supporting the aspiration of the Japanese Defense Ministry to resume the work on the construction of a new airfield for the US armed forces in Okinawa as soon as possible.
About 20 years ago, the Japanese government decided to close the US military base located in the residential area of Ginowan. Initially, it was supposed to relocate the base outside the prefecture, but then it was decided to have it re-established within Okinawa and have a new airfield built in Henoko, where the US Camp Schwab was already located.
The majority of Okinawa's population opposed this move, and the late governor of the prefecture, Takeshi Onaga, promised in his electoral campaign to cancel the plans to build a new airfield that was approved by his predecessor Hirokazu Nakaima. In August, after Onagi's death, the Okinawa authorities decided to revoke the permit to carry out a landfill reclamation project off the city of Nago for the relocation of a US military base to the area, citing laws that were violated during the decision's approval process.
Okinawa accounts for only 0.6 percent of Japan's territory, but hosts 74 percent of US military facilities and more than half of all US forces deployed in Japan. According to the prefectural administration, there are 25,800 US servicemen and 19,000 members of their families and US civilians in Okinawa.