"The president cannot erase the Constitution with an executive order, and the 14th Amendment's citizenship guarantee is clear. This is a transparent and blatantly unconstitutional attempt to sow division and fan the flames of anti-immigrant hatred in the days ahead of the midterms," Omar Jadwat, director of the ACLU's Immigrants' Rights Project, said in the release.
READ MORE: Trump: US Is Going To Hold Migrants in 'Tent Cities' Until Trials Take Place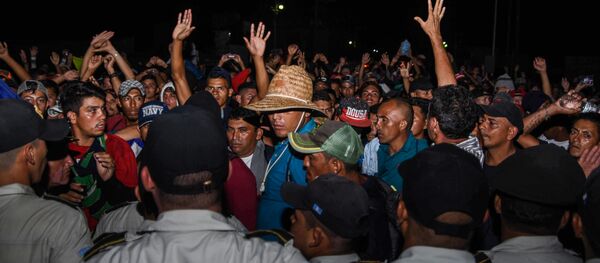 27 October 2018, 05:25 GMT
Earlier on Tuesday, US President Donald Trump told Axios in an interview on HBO that he would sign an executive order that would put an end to the "ridiculous" practice of granting birthright citizenship in the United States.