"In the final six days, the president will have 11 rallies around the United States," the official said on Monday.
On Wednesday, Trump will campaign for Republican candidates in Fort Myers, Florida and the next day he will head to Missouri. The president is set to hold rallies in Huntington, West Virginia and Indianapolis, Indiana on November 2 and return to Florida and Montana the day after.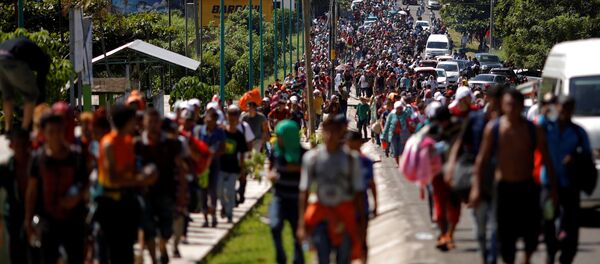 24 October 2018, 12:58 GMT
The two-states in one day rally program is set for November 4, when Trump will address voters in Georgia and Tennessee. He will finish the marathon on November 5 in the states of Ohio, Indiana, and Missouri.
READ MORE: US Launches Cyber Campaign Against Foreign Trolls Ahead of Midterms
The official said with 11 rallies remaining, Trump will have a total of 30 campaign events since Labor Day.
The 2018 midterm elections will be held on November 6. The outcome will determine whether the Republican Party maintains control of Congress. The midterms are also often seen as a referendum on the president's performance.