"It's not tax rises and it's not the NHS that Mr. Hammond is willing to gamble on, it's the public finances. Because yesterday's Budget was a bit of a gamble," Paul Johnson, the director of the Institute for Fiscal Studies (IFS), said in his remarks on the budget.
Hammon should be "thanking his lucky stars," Johnson said, for favorable borrowing forecasts which allowed him to hike spending, mostly on the National Health Service, without committing to more debt or tax increases.
READ MORE: Millionaire Hammond Delivers Nothing But Spin — The Rich Are Protected Again
"Suppose the public finance forecasts deteriorate significantly next year. They might. There's perhaps a one in three chance of that. What will he do then? It's hard to see austerity starting up again… It's surely borrowing that would take the strain," Johnson predicted.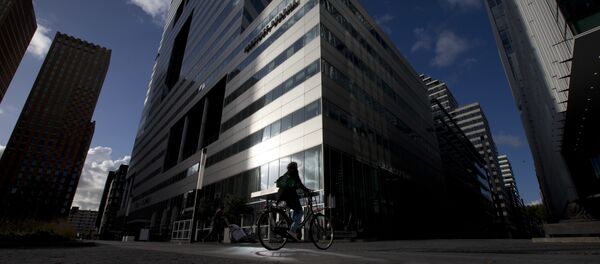 30 October 2018, 11:19 GMT
He argued that the 2018-2019 budget did not signal the end of austerity in a broader sense," at least not yet," as increased spending and level borrowing signaled no serious desire to eliminate the deficit by the mid-2020s.
The researcher added that this was "no bonanza" and "many public services are going to feel squeezed for some time to come."
He also said prisons, schools and local authorities would not have much to celebrate about the new budget and should be preparing for more difficult years ahead.
Johnson's comments follow "end of austerity" plan announced on Monday by the UK finance minister, Philip Hammond, as he delivered his budget statement in the Parliament.