India's Ministry of Defence (MoD) has approved the upgrading of the Indian Army's Soviet-era 130 mm/52 caliber M-46 field guns to the 155 mm/45 caliber model. The upgrade works, estimated to cost about $ 28 million, will be carried out by the state-owned Ordnance Factory Board (OFB).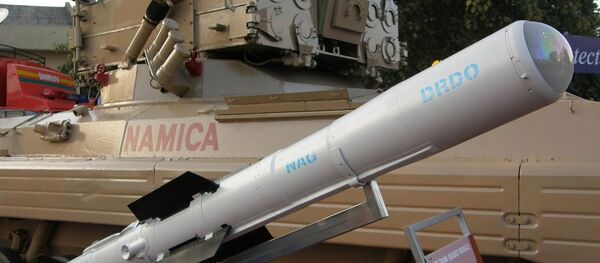 20 August 2018, 17:46 GMT
"The OFB will replace the barrel and breech block and add new sighting systems of the guns. It will be 100% indigenous work which saves vital foreign exchange of the country," an official told Sputnik.
The Army had floated a tender in 2013 for upgrading the lethality of 300 out of 1000 M-46 guns. The gun will acquire a range of over 38 kilometers of range after the upgrade. The defense ministry selected the state-owned OFB on the basis of better capabilities in terms of direct fire, the rate of fire, accuracy, and consistency.
The gun has a combat weight of 8.4 tons and a length and width of 11.84 meters and 2.45 meters.